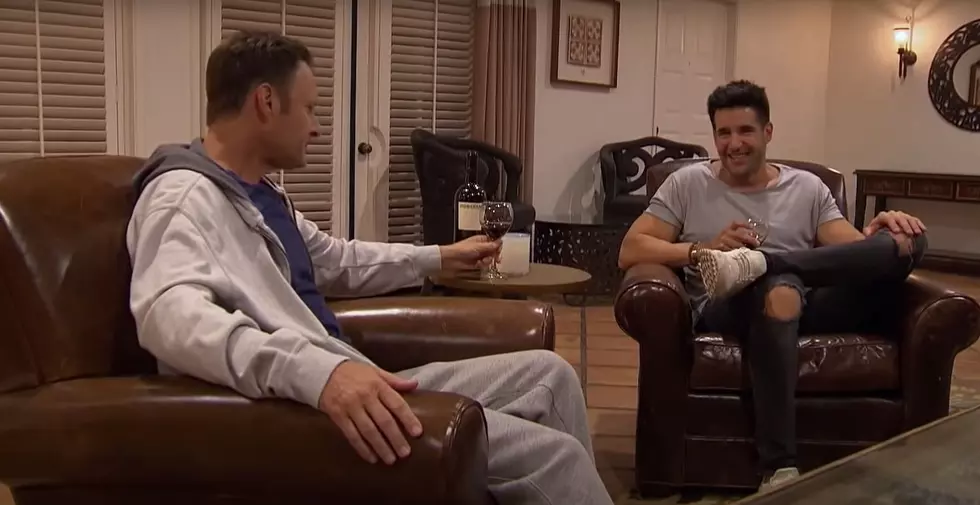 "The Bachelorette" Week 7 Recap: Ed Goes on a Date With…Chris Harrison?
Courtesy of Bachelor Nation on ABC
Alrighty, this recap is more than a few days late, but even your girl needs a Thanksgiving break from The Bachelorette. My mother joined me for this week's episode, so I'll sprinkle her wisdom throughout.
---
Group Date - Original Songs
The men are still yelling at Noah for going on their last group date, when Chris Harrison informs them that the non-wrestling men will have to write and perform an original song for Tayshia.
Bennett, who did not learn to sing at Harvard, decides to punish us all by rapping.
His performance was honestly so bad that I blacked out for the rest of them, but somehow Ivan won Tayshia over with whatever he sang and gets to go on a one-on-one with her.
Meanwhile, Noah complains to the men about not getting to go on this group date, even though he already went on one he wasn't invited to. Do you want to get punched in the face, Noah?
You can tell that the franchise is running out of date ideas to do in quarantine, because Tayshia and Ivan's date is a board game night in her room.
I don't actually hate it, though...they seem to get along really well and take the awkwardness of this show in stride.
Later, Ivan opens up about his younger brother's struggles in prison and the two launch into a serious conversation about how the death of George Floyd has affected them.
It's probably the most real I've seen a couple get on this show, and I wouldn't be surprised if their relationship went far. He gets the rose.
Group Date - Truth or Dare
As if making the men perform original songs wasn't embarrassing enough, Tayshia decides to put them through an extreme round of truth or dare.
After chugging nasty smoothies, the guys have to show off their best impressions of, uh, sexy-time noises. Blake's noises are so disturbing that Eazy says he needs to go to church...I think we all should after watching that.
Finally, the guys confess their feelings to Tayshia while eating hot peppers, and we head back to the house for the truth portion of the date.
Bennett reveals that he has feelings for Tayshia even though he's been engaged before, but Zac C. makes the biggest impression by telling her that he's even ready for the difficult parts of marriage. Truly inspirational.
Zac C. gets the rose, but my mom would like to note that he "has a weird face." And she doesn't like Kenny because he has tattoos behind his ears.
Ben decides to make up for ignoring Tayshia by surprising her in her room at night. They smooth out their rough patch and make out over room service.
Meanwhile, Ed has the same idea and also decides to surprise Tayshia. However, he can't find her room (aka the producers won't let him find it) and ends up spending the night hanging out with Chris Harrison.
Thank you, producers, for sparing us that train wreck.
Noah continues bragging to all of the men about how he's better than them, and then gets upset when they get mad at him.
Instead of sucking it up, he twists everyone's words and tells Tayshia that the men think she's an idiot for giving him a rose.
Tayshia immediately goes to tell them off, and they respond with silence, because they actually have no idea what she's talking about because Noah is whiny baby.
Tayshia cancels the rest of the cocktail party. Bennett calls Noah a 14-year-old. Burn.
Tayshia sends Joe, Jordan, Kenny, and Chasen home...but keeps Ed?! Girl, send him home he is gross.
"This is literally my worst nightmare."
"I spit some flow for my high school friends."
"I was impressed. He rhymed the words."
---
I'll see you later this week to watch Noah implode like a dying star. Cheers.
Enter your number to get our free mobile app
Celebrity Kids Who Look Exactly Like Their Famous Parents