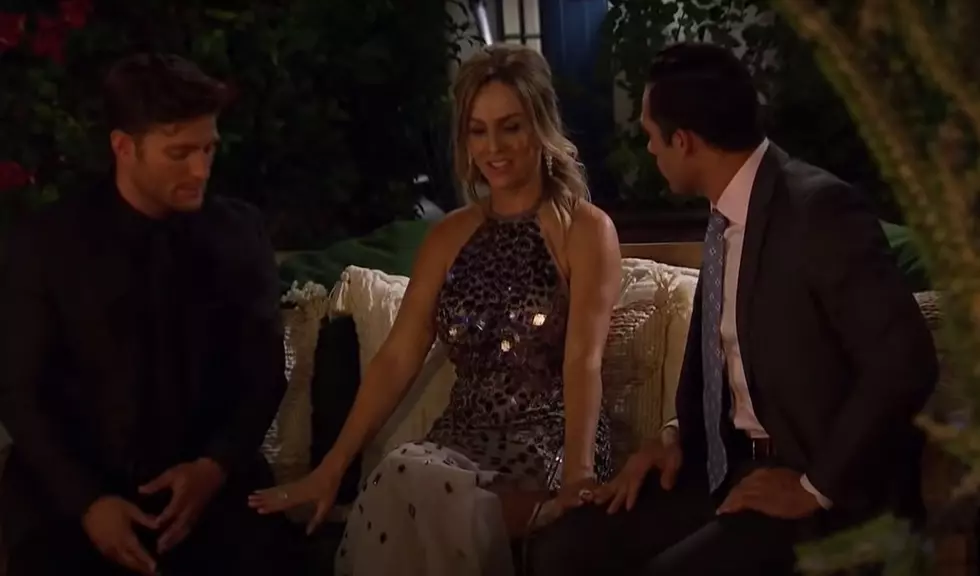 "The Bachelorette" Premiere Recap: Clare Thinks She Found Her Husband
Courtesy of Bachelor Nation on ABC
After a quarantine delay, The Bachelorette is finally back for its 16th season, with 39-year-old Clare Crawley as the lead (I know I'm like two days late but I don't have cable I'm sorry).
This isn't Crawley's first run on the show. She was previously on Bachelor in Paradise and got dumped by Juan Pablo, so I'm sure it will really work out for her this time.
After watching 15 excruciating minutes of the men crying about COVID tests and a boring pep talk from Chris Harrison, we finally get to meet Clare's suitors.
On top of the usual dosage of terrible puns, the men show up with a variety of embarrassing gags including a fake pregnancy, a straight jacket, an inflatable hamster ball, and a farting proposal.
After enduring all the awkwardness, Clare decides that she's already found her husband in an incredibly boring dude named Dale.
Plus, Chris Harrison she makes note of how "diverse" her group of men is in a lame attempt to make us forget about how the show wronged Mike Johnson.
Drama starts right away at the cocktail party when Tyler C. decides to tattletale to the guys that Yosef has been DMing girls from his hometown during quarantine.
Yosef brings it up to Clare, and she decides to spend practically the entire night babysitting them instead of getting to know any of the other men.
Hours later, the men are annoyed, that one guy is still wearing a freakin' straight jacket, and Clare gives the first impression rose to boring Dale.
Clare sends Tyler C. home for being a snitch. And a bunch of other guys whose names I already forgot.
"I'm big on energy and vibes."
"Clare is the most beautiful girl I've seen since my mother."
"I'm just hanging on to the dog shirt at this point to get me through."
---
Next week, we learn that being "old" is definitely going to be Clare's thing. At least her job title isn't "Never Been Kissed."
Enter your number to get our free mobile app
5 Notable Graduates from Loveland