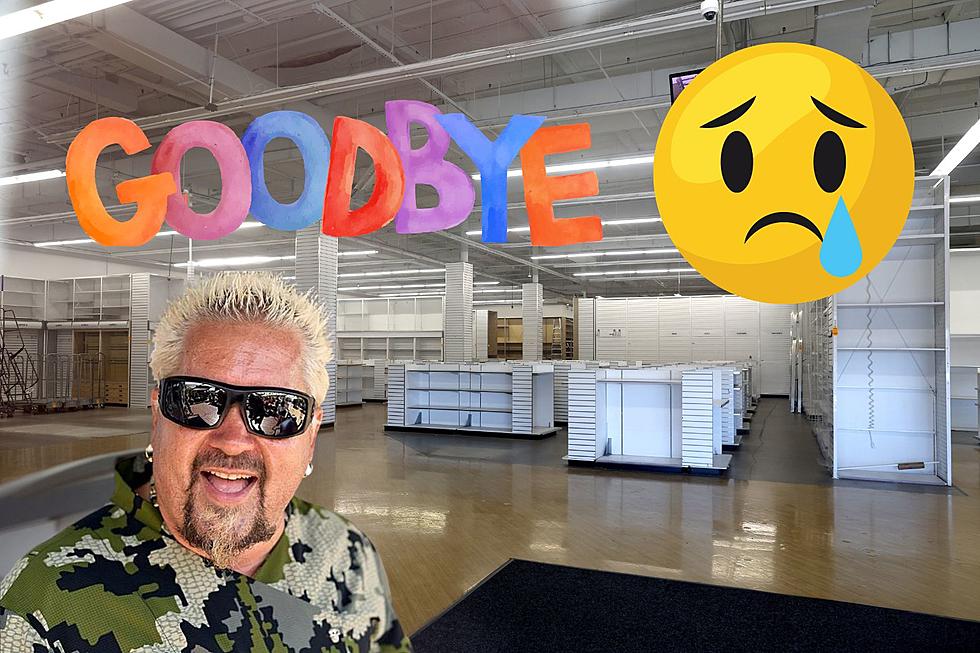 These Major Colorado Business Closings Have 2023 Off To A Bad Start
Getty
Colorado has seen many huge closings thus far in 2023. From giant retailers to awesome local restaurants and bars. Here are some of the bigger closings across Colorado so far this year.
Major Colorado Business Closings In 2023
Things changing in life are a given. People, places, and things, they're always evolving and changing. Sometimes change means saying goodbye to some of your favorite places to eat, drink, and shop. We've said goodbye to many local and big box shops just 3 1/2 months into 2023. Here are some of the local Colorado favorites that we've said goodbye to so far this year.
Local Colorado BBQ Restaurant, Stuboy's, Closes Its Doors For Good
After only two years in business, Stuboy's BBQ, sadly announced that it closed the doors on its local Mom & Pop restaurant at the end of December. Here was the message on their Facebook page.
We never confirmed if it was a lease situation or not, but they are still in the catering business as of today.
Historic McDonald's Restaurant Location In Colorado Closes For Good
Yes, it's a big chain closure, but the McDonald's on the 16th Street Mall in Downtown Denver was there for four decades. Truly a historic location. While the business might have been down, the area around this particular location isn't the safest, and that probably played a part in this decision. Plus, with what that space is probably going for real estate-wise, why not sell it and invest in the other stores around Colorado? It's funny the things you remember from your childhood, and this Downtown Denver McDonald's will always be one of them for me.
Another 16th Street Mall Store, TJ Maxx, Closed For Good
Yup, the 16th Street Mall took two major hits to kick off the new year. It'll be interesting to see which businesses remain in place as the construction of the Mall is scheduled to continue through sometime in 2024. Let's be honest though, the homeless situation around Downtown Denver is probably the worst it's ever been, and as nice as something may be, if people don't feel safe, they're not going to go there.
Another Big Northern Colorado Retail Store, Big Lots Now Closed For Good
If you love BIG deals on groceries, home goods, toys, furniture, and more, you've likely popped into a "Big Lots" store. Sadly, it was announced earlier this year that four of Colorado's Big Lots locations will be closing, or had already closed. including the Fort Collins location on Troutman Parkway.
Colorado's Butter Cream Cupcakery In Fort Collins Closed For Good after 15 Years
While 2023 started with so much promise for this family-owned and operated business in Fort Collins, things changed quickly as Northern Colorado's Butter Cream Cupcakery announced that it had closed its doors for good back in January. Here's the post from their Instagram page.
Colorado Restaurants Featured On Diners, Drive-Ins, and Dives, Close
After 12 years, both of the "Spice Island Grill" locations in Colorado are permanently closed. Remember seeing this Guy Fieri episode?
Here was the official post from the Spice Island owners on their Facebook page.
Bed, Bath & Beyond Closing Multiple Local Colorado Locations
Bed, Bath & Beyond's lack of new customers and slower business resulted in the closing of 87 locations around the country. Sadly that meant that our local Loveland location would be closing its doors in Northern Colorado as well as many others around Colorado.
All Tuesday Morning Stores In Colorado Are Now Closed
After filing Chapter 11 bankruptcy for the second time since 2020, discount shopping store "Tuesday Morning" announced that it will be closing nearly 50% of its stores across the U.S. including 16 locations in Colorado alone. Locations around our state include Fort Collins, Johnstown, Northglenn, Longmont, Castle Rock, Denver, Wheat Ridge, Colorado Springs, Silverthorne, Parker, Sheridan, Grand Junction, Littleton, and Pueblo.
TGI Fridays In Thornton, Colorado Closed Permanently
After seeing the completely dark building, I was able to confirm that the TGI Fridays location in Thornton, Colorado, had closed down for good. I still can't find the exact closure date, but apparently, it was declining service-wise based on some of the online reviews. Spent a lot of nights at this particular location so I was sad to see it go.
Nearly 20 Local Colorado Mountain Town Stores Closing Down For Good
A couple of months back, a subsidiary of Vail Resorts, SSI Venture Inc, notified Colorado that they would be closing the 19 stores across the three Colorado mountain towns. That list includes 7 Aspen Sports stores, 6 Telluride Sports stores, 1 Burton, 1 Neve Sports store, 2 North Face stores, and 2 Patagonia stores.
Winston's Smoke BBQ In Colorado Permanently Closed
The former left tackle for Joe Namath and Pro Football Hall of Famer Winston Hill opened Winston's Smoke BBQ in Centennial, Colorado, 43 years ago. After the NFL legend passed away in 2016, his daughters, Heather and Hovlyn, kept the legendary Colorado BBQ classic alive. They announced its closure in January.
Blake Street Tavern In Denver, Colorado Is Closed Permanently
The most recent major Colorado closure just happened this past weekend as lake street Tavern hosted its final weekend of Colorado Rockies Baseball pre and post-game fun. Here's the official announcement from their Instagram page.
Only about four months into 2023, who knows what's closing down next? Here's hoping things start to turn around across our great state and new business start to pop back up and flourish. Here are a few more local Colorado closures.
These 11 Colorado Restaurants Featured on National Food TV Shows Have Sadly Closed
These Colorado restaurants once rose to fame as part of national broadcasts on the Food Network. Sadly, they are no longer in business. Scroll through the photos below to see these long-lost favorite places in the Centennial State.
21 Local Restaurants & Shops That Said Goodbye to Colorado This Year
Colorado said goodbye to numerous local restaurants and shops this year. Read on to see the Centennial State businesses we'll miss in 2023.