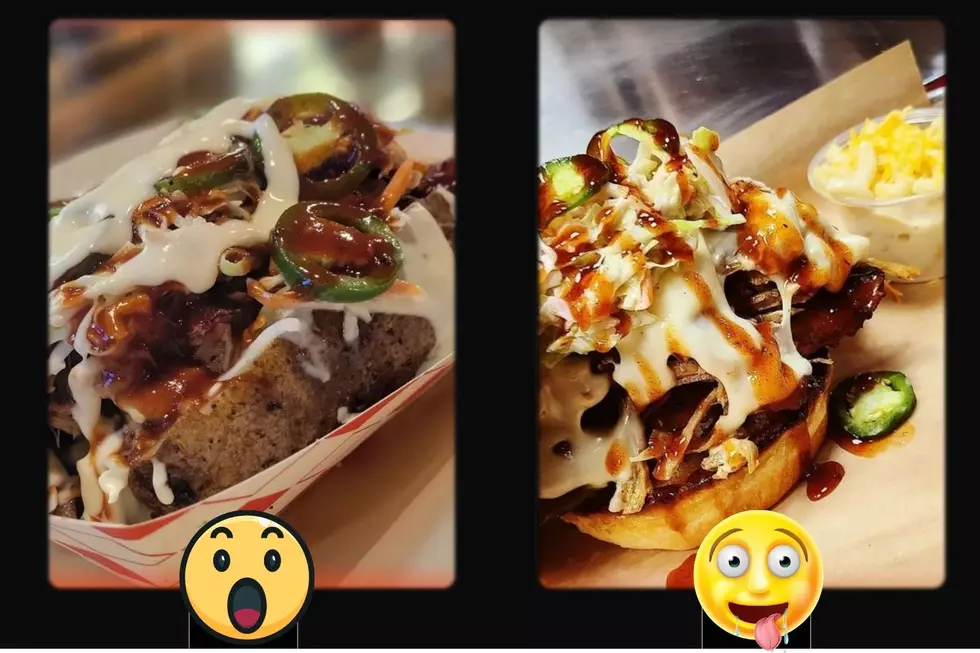 This Colorado Mom & Pop BBQ Restaurant Will Blow Your Mind
Stuboy's IG/Canva
Local Colorado Bar-B-Que Gem That You Have To Try
If you're like me you're always looking for great new food places to try out around town. I get so sick of the same old same so when I find a new place, especially one that's locally owned and operated, with great food, I've gotta tell you about it. I was watching my friend Kathie on Channel 3 last week and she introduced me to Stu, the proud creator and local owner/operator of Stuboy's BBQ, and they had my mouth watering just watching the show so I knew I had to share this hidden Colorado BBQ gem with you.
Stuboy's BBQ and Catering are in LoneTree at 7431 Park Meadows Drive and are absolutely worth the drive! Just look at these delicious food options they're cooking up.
Stuboy's Smoked Bologna Sandwich
I'm not even a bologna fan and this picture makes me want to try this anyway. WOW.
Bossed Up Stuboy's BBQ Sandwhich
You can get anything "bossed up" which clearly takes any item to that boss level.
Stuboy's Smoked Wing's
Smoked wings are the only wings I can eat right now so these have my mouth watering...
Stuboy's Bossed Up Smoked Potato
Smoke potato? Yes, please. This particular potato is bossed up.
Meet Stu, of Stuboy's
Stu is there every day smoking up all this amazing meat.
Mmmm... Smoked Wings...
Stuboy's Pulled Pork
Pass the BBq please this smoked meat looks amazing.
Stuboy's Famous Fried Chicken Sunday
As a special treat, Stuboy's has their now Colorado famous "Fried Chicken Sunday" where you can enjoy this deliciousness one day a week.
25 Denver Restaurants Highly Rated On TripAdvisor
Planning a trip down to the Mile High City and don't know where to eat? Look no further.
These are 25 of the most highly rated restaurants in Denver, CO, according to TripAdvisor.
15 Small Town Colorado Restaurants That Are Worth the Drive
Some of Colorado's small towns are home to some amazing menus!
30 Restaurants That Fort Collins Misses the Most