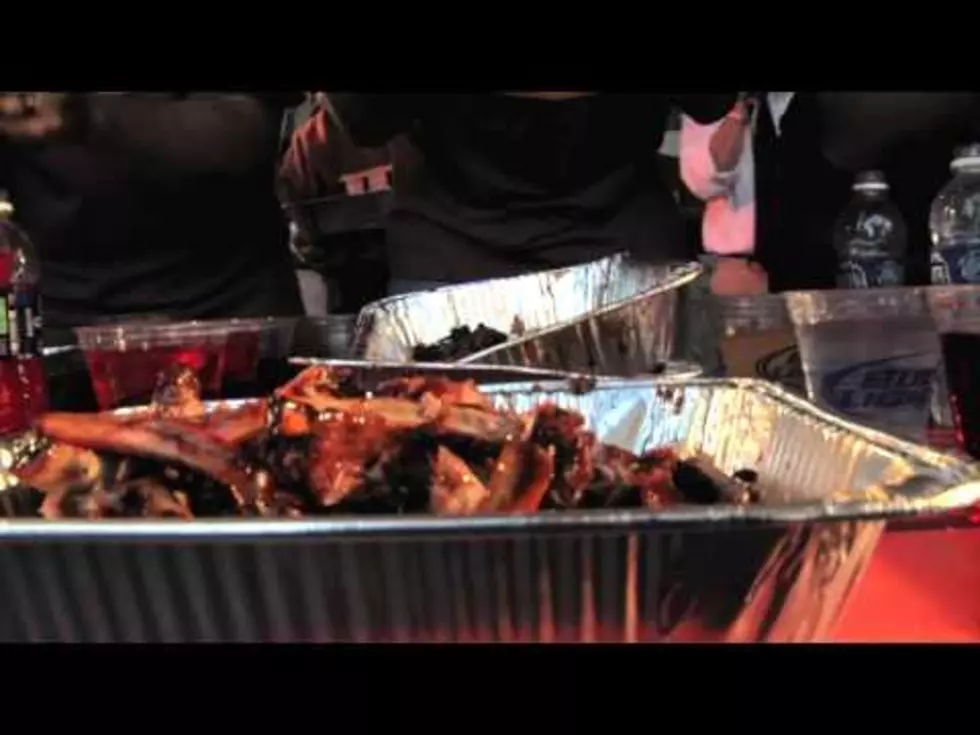 Tim 'Gravy' Brown Breaks World Rib-Eating Record – Daily Dose of Weird [VIDEO]
YouTube
I've heard of hot dog-eating contests, but I had no idea baby back rib-eating contests were even a thing.  Until now, that is.
Tim "Gravy' Brown recently broke the world record for eating the most baby back ribs in eight minutes.  Brown consumed 7.8 lbs. of ribs, shattering the previous record of 5.24 lbs, according to the Center Square Journal.
That's nuts!  I'm lucky if I can polish off a single rack of ribs by myself, no matter how delicious they are.  Competitive eating is definitely a unique skill.  Check out a video of the competition below!