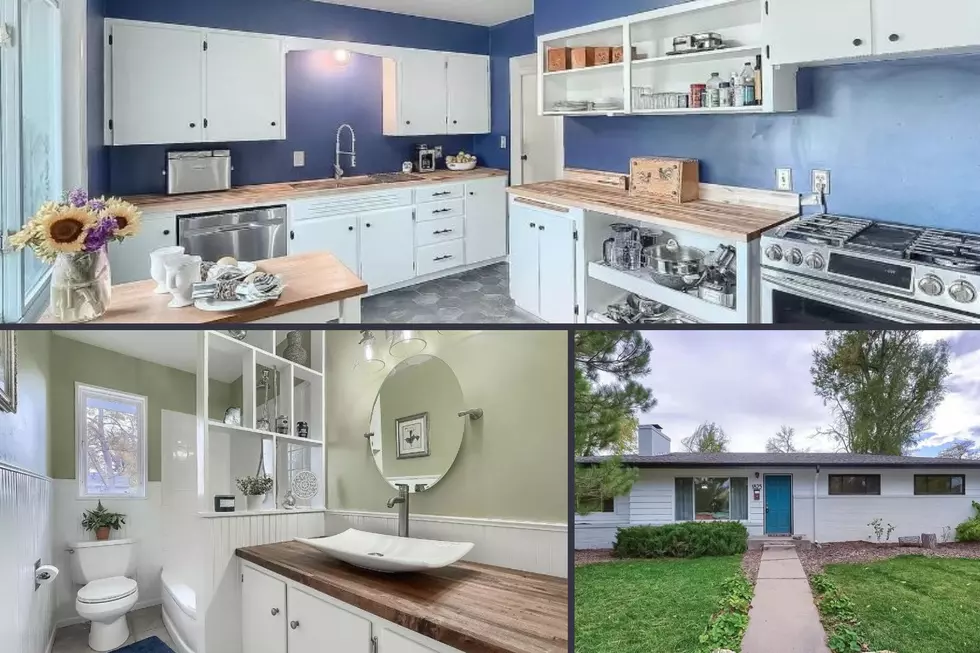 Modern Fort Collins Home in Perfect Location on Sale for Just $450K
REcolorado // Zillow
The real estate market continues to ruffle feathers, especially in Fort Collins. In fact, earlier this year, median home prices in the Choice City reached a pricey $600,000.
There are cheaper houses in the area; however, they aren't always the nicest.
For example, take a look at this Fort Collins home recently sold for under $300,000. Saving on cash means you're going to have to deal with random support beams and limited curb appeal.
We may have found a loophole, though.
According to Zillow, there is a Fort Collins home on the market for the low-ish price of $450,000. But that's not all — it looks great too.
Located at 1825 Crestmore Place, the home has a large front yard and a perfect location next to City Park and Colorado State University. The backyard also has "nice landscaping and a lot of room for activities."
The home was built in 1957, although it doesn't seem like it. Inside, you'll find a fully remodeled kitchen with custom cabinets and a self-cleaning oven, a GE Smart Hub, an updated bathroom, and solar panels.
Along with a second bathroom, the residence features four bedrooms and newer assets, including a roof, furnace, and water heater. The previous owner just cleaned the ducts, too — so you won't have to worry about indoor allergies.
Someone does have a pending offer on the house, but nothing is set in stone yet. Take a virtual tour of this modern Fort Collins home in the gallery below.
Modern Fort Collins Home in Perfect Location on Sale for Just $450K
This Fort Collins home for sale is in an ideal location next to City Park and Colorado State University. Plus, it's modern, remodeled, and only $450,000. Take a look inside in the gallery below.
This Funky Colorado Cabin Could Be Your Dream Getaway for Under $200K
This Pitkin, Colorado cabin is more than a bit of a fixer-upper, but it could be a perfect mountain getaway for the right outdoor enthusiast. Take a virtual tour in the gallery below.