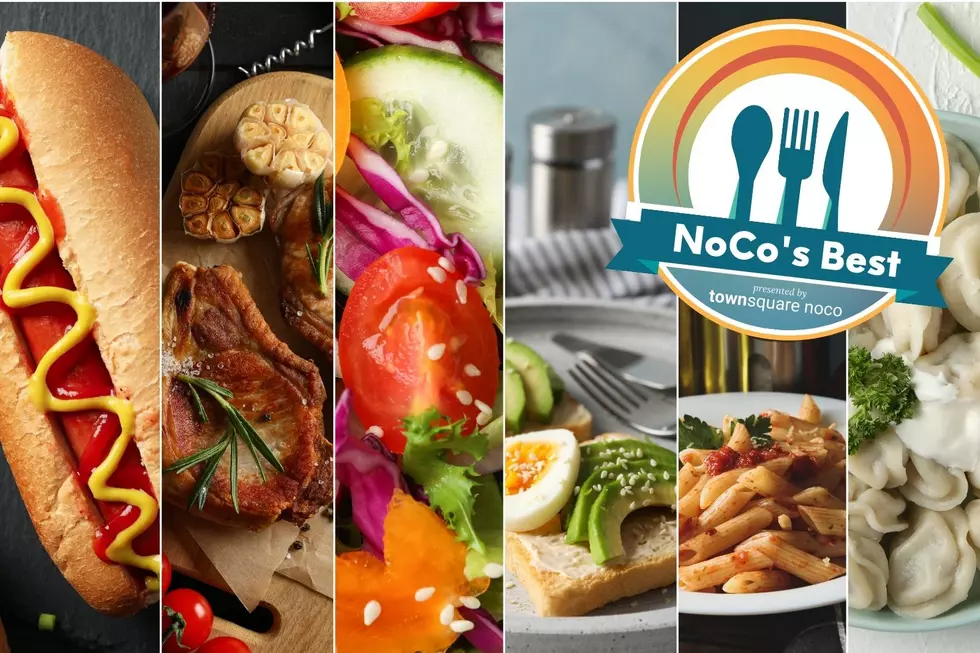 Here They Are: Meet Your NoCo's Best Winners for 2022
Canva
With how much Northern Colorado is known for its food, it's difficult to truly narrow them down to the best of the best.
That's why we entrusted you, the people of NoCo, to at least narrow it down to the top 3 in each of NoCo's Best categories. Then we took it from there!
After tasting, talking, deliberating, and voting, we're very excited to present to you 2022's NoCo's Best winners! If you missed our on-stage announcements today at Taste of Fort Collins, here are the best of the best spots to hit in Northern Colorado!
Best Pizza
Krazy Karl's Pizza - Fort Collins & Loveland
Best Burger
Bad Daddy's Burger Bar - Fort Collins
Best Mexican Food
Taqueria Los Comales - Fort Collins
Best Asian Food
Young's Cafe - Fort Collins
Best Breakfast
Silver Grill Cafe - Fort Collins
Best Food Truck
The Waffle Lab
Best BBQ
BIGS Meat Wagon
Best Italian Food
Nick's Italian - Fort Collins
Best Wings
Jim's Wings - Fort Collins
Best Sandwiches
Cheba Hut - Fort Collins, Greeley, & Johnstown
Best Desserts & Treats
Walrus Ice Cream - Fort Collins