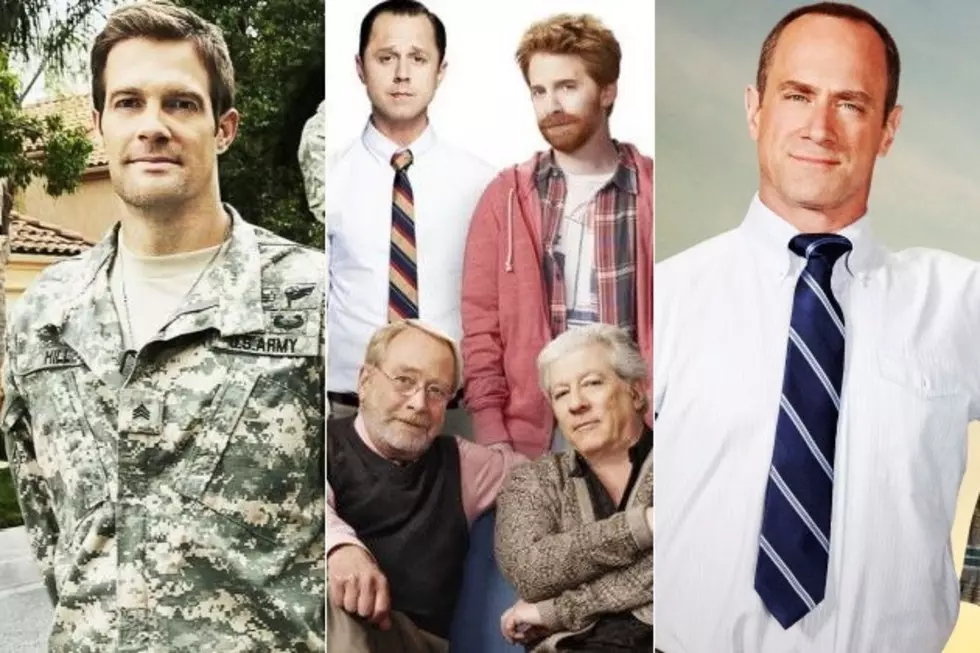 FOX Cancels Seth MacFarlane's 'Dads,' 'Enlisted' 'Rake' and 'Surviving Jack'
FOX
It's that time of year again, when the major networks begin picking up pilots and making final decisions on struggling series. FOX and NBC have already greenlit a number of new shows and taken others to the woodshed, but some of FOX's latest may surprise you: Seth MacFarlane's controversial 'Dads' is no more, along with the critically-adored 'Enlisted,' Rake,' and  Christopher Meloni's 'Surviving Jack.'
Word of the Friday-banished 'Enlisted''s cancellation arrived first, via showrunner Kevin Biegel's Twitter account, saying "Well guys, we fought as hard as we could - all of us - but #Enlisted isn't going forward at Fox. Thank you from all of us for your Amazing display of support, love and for giving us a chance. This has been the most satisfying thing I've ever worked on, and a large part of that - hell, I'll even say a crapton of it - was because of you. This show will continue to be shared for a long time. Good feeling."
Shortly thereafter, FOX confirmed that the oft-derided 'Dads' would not move forward with a second season, despite the pedigree that included Seth MacFarlane producing, and stars Seth Green and Giovanni Ribisi. Then 'Law & Order' vet Christopher Meloni's 'Surviving Jack' proved moderately-received as another nostalgia comedy with a difficult dad, but ultimately failed to break out. 'Brooklyn Nine-Nine' becomes the only one of FOX's freshman comedies to earn a second season. Finally came word that the Greg Kinnear-fronted 'Rake' also got the axe.
Of course, the cancellations lie among the many other developments FOX has already put forth, including passes for freshman series 'No Place Like Home,' 'Fatrick' and 'Dead Boss,' while the other day saw pickups for Lee Daniels' hip-hop drama 'Empire,' as well as FOX's 'Gotham,' and Octavia Spencer's 'Red-Band Society.'
Plenty more news to come over the next few weeks, but what say you? Will you miss 'Enlisted,' 'Dads,' 'Rake' or 'Surviving Jack'?