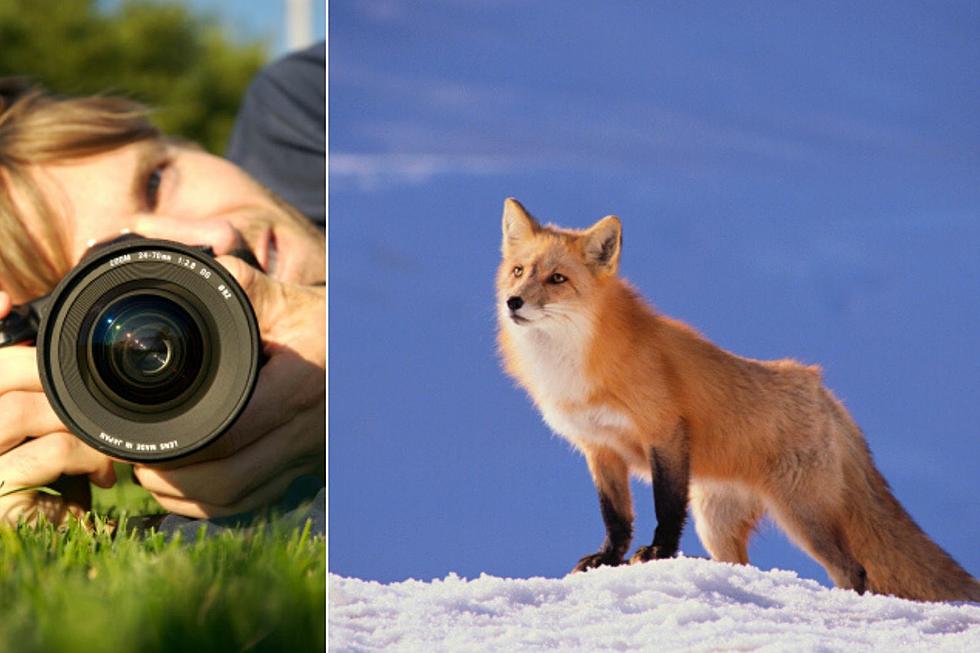 Look: Colorado Photographer Captures Majestic Photos of a Fox
Thinkstock/Getty Images
A Colorado photographer has captured some majestic photos of a small fox. See the fox with the wind in its fur and snow-covered mountains in the background.
One of the great things about Colorado is all of the amazing animals we have here in our great state. Colorado also has some beautiful scenery and when you put those two things together, you get these magical pictures
Enter your number to get our free mobile app
According to Summit Daily News, Colorado photographer Reid Collins was waiting for the sun to set when a small fox came up to him. Reid says it was a windy night, as you can clearly see by the fox's fur in these pictures. The fox wasn't afraid of him and would run off and then come right back to him.
You can see the fox looking right at him in these majestic pictures. It almost looks like the small Colorado fox was posing for Reid. The combination of the lighting, the snow-covered mountain in the background, and the awesome fox, these pictures are gorgeous.
The Colorado fox has so many different colors in its coat and its eyes are piercing. According to Summit Daily News, the photographer, Reid Collins, laid in the road and took pictures of the fox until the sun went down. He says it was an incredible night.
I would have hung out with the fox until it left. These majestic photos are a reminder that we're lucky to live in this beautiful state with all of these super cool animals.
Meet the Colorado Zoo Animals Who Are Missing You