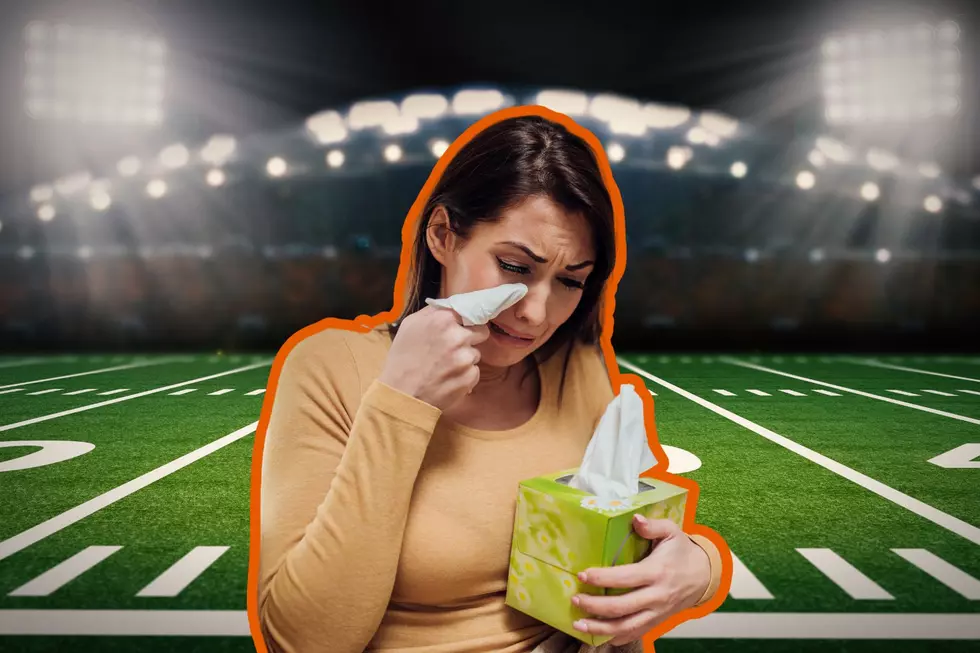 Break Out the Tissues: Broncos Fans Some of the Moodiest in the NFL
Canva
With Russell Wilson on the team and brand-new ownership, things are looking good for the Denver Broncos.
Still, everyone knows it's not always easy to be a Broncos fan (*clears throat*  last season) — and now we have the data to back our struggles up.
According to new research from the Action Network, supporters of the Denver Broncos are some of the moodiest in the NFL, with over 15% of fans heading to the Internet to hate on the team after a loss.
It's possible that the Broncos hate isn't coming from true fans, but it's still an indicator that we're kind of sore losers (and vocal about it on social media).
Regardless, our competitors might be worse sports than us.
The Action Network reports that Las Vegas Raiders fans throw the most online temper tantrums after the team loses, with supporters of the Seattle Seahawks and the Kansas City Chiefs trailing closely behind.
Aside from angry social media rants, the company didn't go into detail about how else Broncos enthusiasts are getting their emotions out. However, other research has given us some insight.
Earlier this year, a study from Bookmakers.com found that Denver Broncos fans are some of the most emotional eaters in the league, consuming almost 10% more calories every time the team loses.
We could also be upset about the rising price of Broncos tickets, but that hasn't stopped us from cheering our players — despite past losses, the Broncos are still one of the NFL's most-loved teams.
Scroll Through a Pictorial History of the Denver Broncos
The Denver Broncos have one of the most successful franchises in the NFL. Eight Super Bowl appearances, 15 division titles, 21 playoff appearances, and three championships. But, as every fan knows, the road is never easy and with every victory, there are plenty of heartaches and disappointments. All the memorable moments and players are too many to mention here, but, take a look back at some of the highlights and heartaches of the past 60+ years.
Broncos Release Full 2022 Schedule Featuring Five Primetime Games