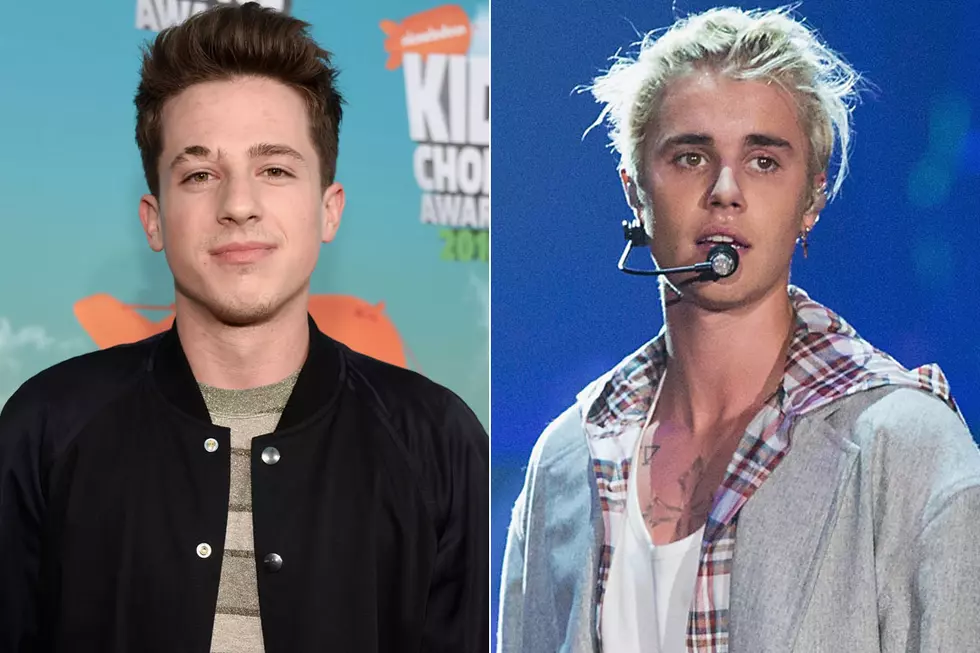 Charlie Puth Unsure If He's 'Sorry' for Dissing Justin Bieber Onstage
Frazer Harrison / Mat Hayward, Getty Images
Charlie Puth decided to half-heartedly come for Justin Bieber during a recent concert before backtracking on Twitter later, possibly after realizing the effect his words against such a formidable force in pop might have against his budding career.
While singing his Selena Gomez duet "We Don't Talk Anymore" at a concert in Dallas on Friday (March 11), Puth paused and said, without warning, "F—k you, Justin Bieber."
After recognizing that his words might not sit well with thousands of Beliebers, Puth explained on Twitter that he was just kidding, Justin's great.
"Hey everyone. I feel like I need to clear something up. What I said at the concert last night about Justin was meant to be a joke. However, the way it was said mid song did not sound like one," he wrote. "I am a massive @JustinBieber fan and I have nothing but great things to say about him and his music always."
But WAIT, there's more. Shortly after posting the aforementioned apology, Puth deleted his tweets leaving the rest of us to wonder: Does Puth actually regret telling a supposed joke that didn't quite land, because the only context is that Bieber's ex-girlfriend has a feature on the song's studio version? Does he realize posting that apology might have drawn more attention to to his comment, and the Internet is forever? Do you think he's still friends with Selena now that he's publicly weighing in on her defunct relationship? Does Justin Bieber even care about any of this?
There's so much to unpack here -- let us know your thoughts in the comments below.
Justin Bieber's Best Live Vocals