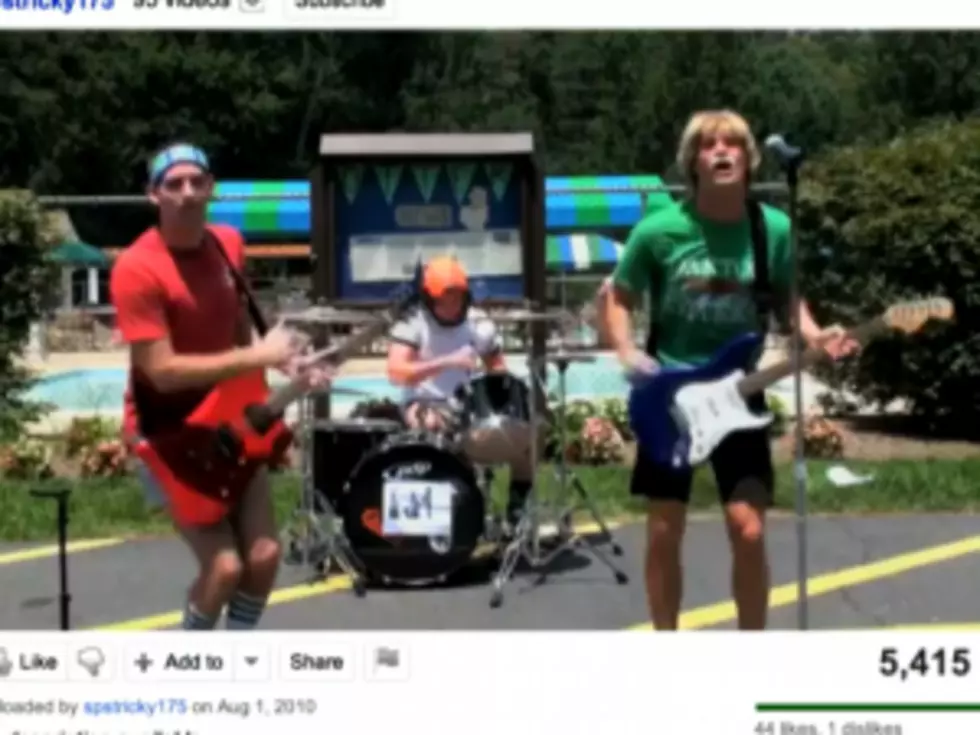 Blink-182′s 'Up All Night' Video Stars All Their Copyright-Infringing Fans [VIDEO]
Some fans of the pop/punk band blink-182 became the unexpected stars of its new video, 'Up All Night' — and only those who'd violated copyright law were included.
In 'The blink-182 Film Festival You Didn't Know You Entered,' presented by AT&T, the band explains, "Years ago you guys uploaded a bunch of videos to our music of you skateboarding, dancing, moving around, doing crazy stuff and you probably thought it was just going to rot on YouTube. Now, normally in these situations you would have been served by a letter from our lawyer, the content would have been taken down, and we would have seen you rot in jail. But instead of that, this time we wanted to try something different. We took your images and put them over the music to our new single to make an incredible montage of different ideas and images!"
The guys then amusingly go on to issue awards to some of the people whose clips are featured in the new video, like 'Most Appearances In A Public Restroom' and 'Best Fan Parody Video That Almost Ended In Manslaughter.'
Whether or not you're a blink-182 listener, you can't help but admire the tactic they took here. Maybe if Metallica had done something similar instead of suing its biggest fans back in 2000, it might have fared better in the PR wars.
Take a look at blink-182′s new fan-sourced video: