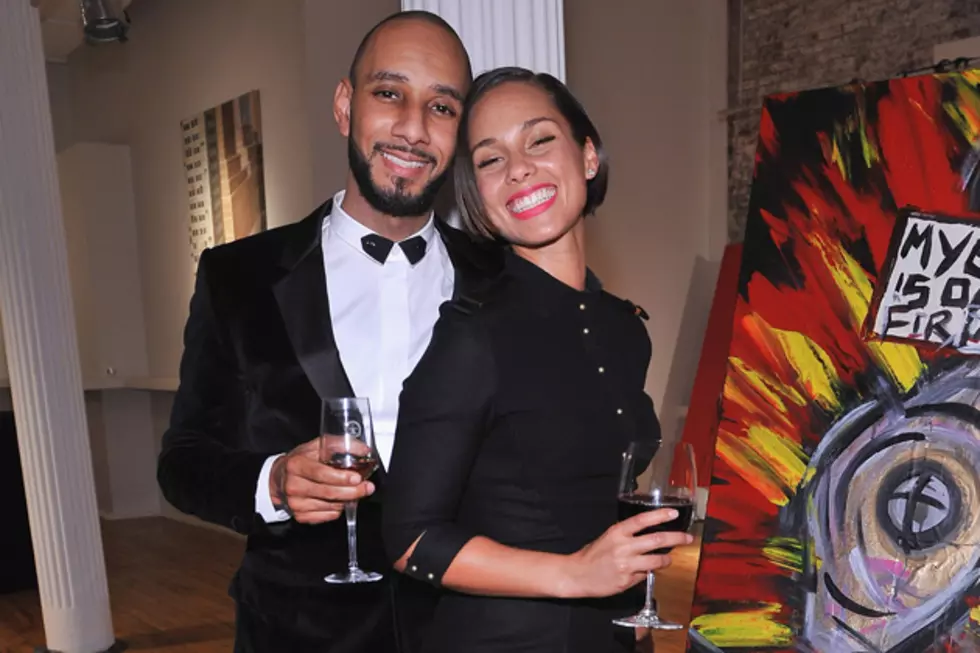 Alicia Keys + Husband Swizz Beatz Have Late Night Party at Wrong Home
Fernando Leon, Getty Images
New York seaside hotspot the Hamptons is so overrun with celebs that they seemingly appear everywhere one turns. And in one crazy-but-true case, one woman actually stumbled upon superstar Alicia Keys and hubby Swizz Beatz making themselves at home in her kitchen!
After one night out, the musicians, who were renting a mansion nearby for the summer, accidentally returned to the wrong place. The celebrity house crashers thus also became party crashers, as they brought a bunch of friends along to continue their fun evening. "They were confused and accidentally entered the wrong house," a source reports.
The homeowner, awakened in the middle of the night by all the noise coming from the home's first floor, was shocked to find "a number of strangers, men and women, in her kitchen," the source continues. "At first she was a little freaked out, but it turned out it was Swizz and Alicia and their entourage."
Fortunately for all, everything got straightened out, no harm was done and the whole merry mix-up was chalked up to just another crazy summer out in the Hamptons!