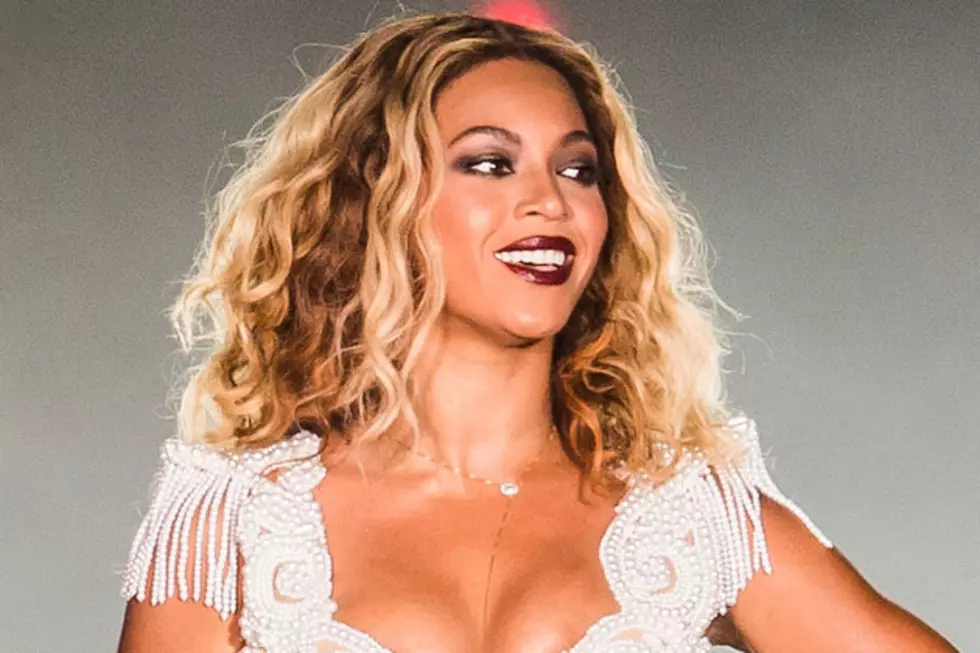 Beyonce Calls On the Run 'Best Tour of My Life' Amidst More Divorce Rumors
Buda Mendes, Getty Images
Beyonce is taking the stance that a photo is worth a thousand words, and all of her words are saying she and Jay Z aren't going anywhere -- except maybe home!
Queen Bey, her husband and their 2-year-old daughter Blue Ivy are headed home after wrapping up the On the Run Tour with one last show in San Francisco, Calif. The pop icon posted a photo of Jay walking towards their private jet, Blue in his arms and a baby doll in hers. Click here to see the pic.
Bey captioned the sweet shot: "Thank you San Fran! Your city is beautiful. It was the perfect place to complete the best tour of my life! Thank you to all the fans that supported our show. God bless."
According to Us Weekly, the longterm couple is still privately dealing with turmoil which led to them spending several nights of the tour in separate hotel rooms. Previous rumors reported an impending split between the pair once the tour was over, and that Beyonce has been looking for her own New York apartment without Jay Z.
The tour is now officially over, so if there is any weight to the rumors we'll soon find out. In the meantime, it's clear what Beyonce is trying to say with her happy pics: Everything is fine!
Happy Throwback Thursday! See Beyonce + More Stars' Old Yearbook Photos