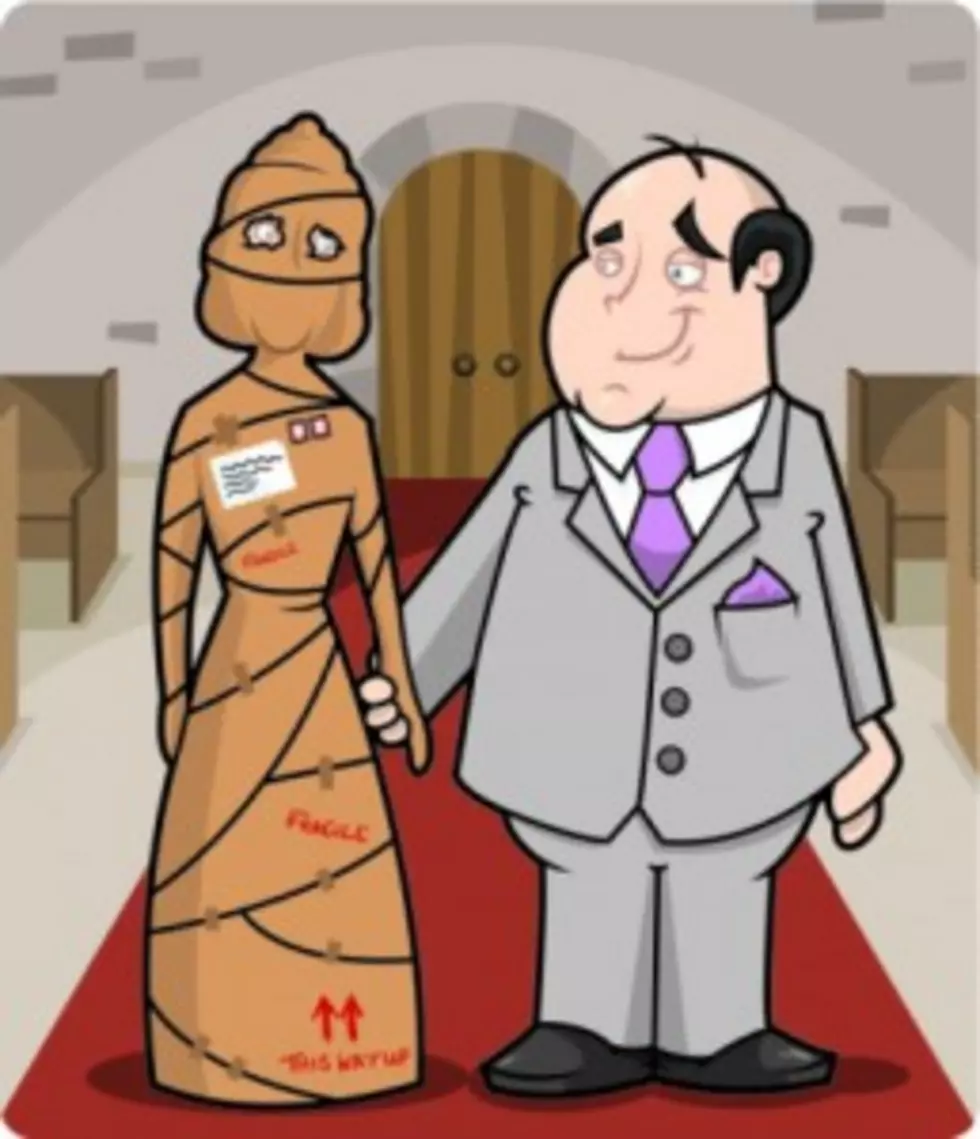 No Joke. A radio station in New Zealand is giving away a mail-order bride. One lucky winner gets to choose from a roster of Ukrainian women to marry and an all-expense paid trip to her home-land to pick her up.
Here is the article explaining in more detail: The station makes it clear that they're not paying for the bride's travel expenses back to New Zealand, even though they do give $2000 NZD to the winner to blow during the trip. They also changed their contest name from "Win A Wife" to the less litigious, but equally spam-y, "Win a trip to beautiful Ukraine for 12 Nights and Meet Easter European Hot Lady Who Maybe One Day You Marry."
The radio station program director has called the contest a "tongue-in-cheek idea" and the "opportunity of a lifetime". He's clearly never read anything about the abuse and dire circumstances of a bride-for-hire. The Ukraine's ambassador to New Zealand isn't laughing either. He called the contest an "indecent demonstration of low taste and cultural standards as well as utter disrespect and violation of human dignity directed not only at Ukrainian women but at the entire better part of the humankind."
Pretty crazy idea. I understand that they want to be edgy, but there has got to be a line to stop.
What are your thoughts about this giveaway?