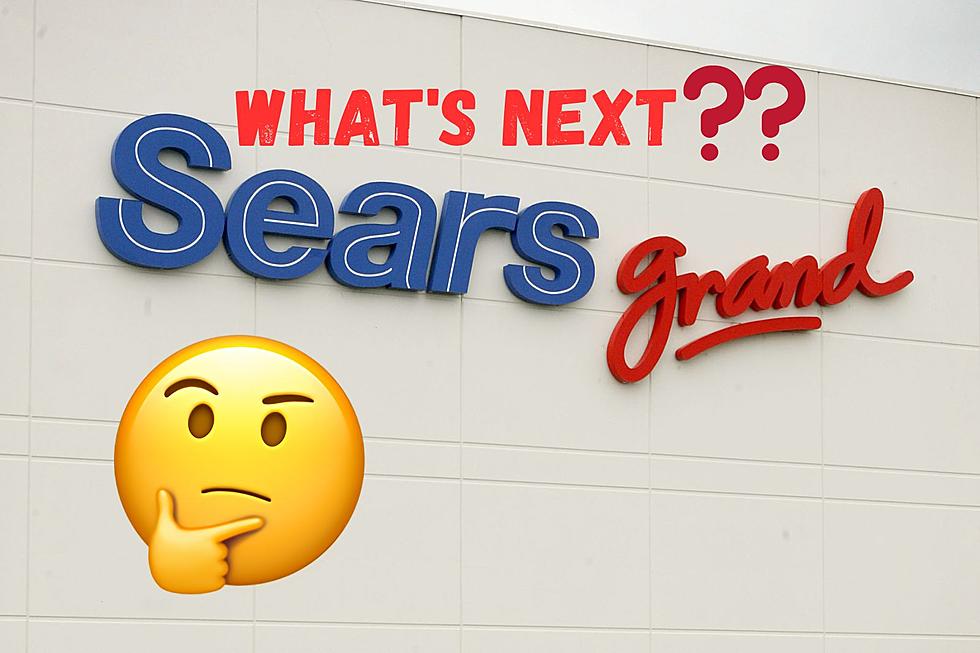 What's Coming To The Old Sears Grand Building On I-25?
Getty
**Updated on August 9th, 2023**
Once a department store juggernaut in Colorado, Sears has slowly left the area in the last couple of decades, including the giant Sears Grand store on I-25 in Thornton. What's going to fill that huge space next?
What's Going On With The Old Sears Grand In Colorado Off Of I-25?
I grew up in the Westminster, Colorado, and the Northglenn, Colorado areas as a kid and so I was all about that Sears life. Sears was the main anchor in many malls across the country, including at both the old Westy and Northglenn malls. Not to mention the Fort Collins and Greeley Malls. Sears was everywhere.
If I remember correctly, the one at the Westminster Mall was a massive two-story Sears. Sadly, as the mall business has declined and changed over the years, we've seen these locations slowly continue to close their doors over the years. People still loved the Sears brand though, so Colorado needed to get its Sears fix somehow.
In October 2005, an awesome 200,000-square-foot Sears Grand store opened at I-25 and Hwy 7 in Thornton, Colorado. It was just the 7th of this new Sears store model, and it had everything you'd come to expect over the years. Sadly, that location went out of business in 2021. I've seen some facelift construction on the front of the building recently, so I did some digging to see what's coming next to that massive space, and the answer might excite you.
Living Spaces Furniture Store Coming To Colorado
In May 2022, about a year after Sears Grand closed its doors, the California-based furniture and home accessories chain Living Spaces purchased the building for $13 million, per the Adams County property records. The company plans on two Colorado locations by the end of 2023 if all goes according to plans. What is Living Spaces and what should Colorado customers expect?
If your living room, dining room, kitchen, or bedroom needs some furniture or just some awesome accent decor, Colorado's new Living Spaces in Thornton will have you covered. And will 200,000-square-feet, you're going to have many incredible options to choose from. The signs are up on the giant building and the new Living Spaces and they're now hiring so an opening date should be coming soon. We can't wait to check it out!
Huge Abandoned Colorado Mine is Practically an Underground City
WARNING: Under no circumstances should you enter this property. By doing so you risk bodily harm and/or prosecution for trespassing on private property.
Take a virtual tour deep underground to explore a massive, sprawling, long-abandoned mine in Colorado.
White Knuckle Your Way Down 15 of Colorado's Most Extreme Mountain Roads
Some of Colorado's highest mountain roads offer incredible views, but they will also test the nerve of anyone behind the wheel. Scroll on for elevation gains, steep grades, and some amazing views while we white-knuckle our way through the Rockies.