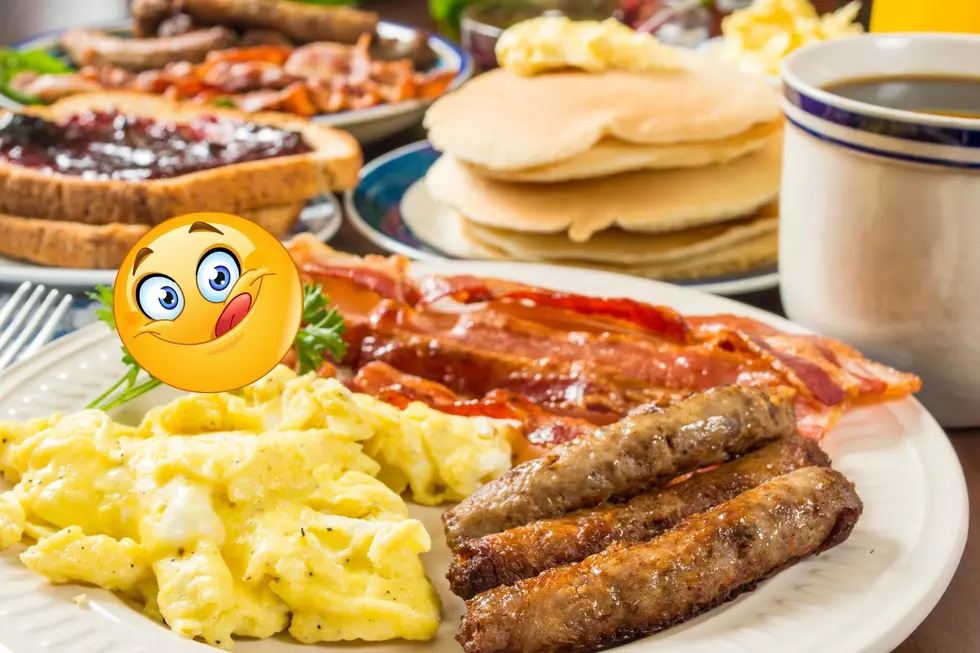 This Local Colorado Café Has Some Bomb Breakfast. Have You Been?
Canva
Good breakfast spots in Colorado aren't too hard to find, especially if you know where to look. This local Colorado cafe is one of the most popular breakfast spots in the state.
Local Colorado Breakfast Cafe That You Have To Try
Breakfast around my house growing up was mostly cereal or toast, so when we got to got out to a restaurant it was a real treat. Since I was a kid, I've discovered some of the most delicious breakfast spots from NoCo to SoCo, but occasionally I'll get a tip or a recommendation for a new spot that I have to tell you about so we can go check it out.
Breakfast On Broadway Cafe In Colorado
If you're looking for a great local place in Colorado to get farm-fresh "home-cooked" breakfast, then the Breakfast on Broadway Cafe in Englewood, Colorado, might be just what you've been looking for. The Cafe's owner, Val Erpelding, describes Breakfast on Broadway, or "BOB," as a "contemporary twist on American classics, made with the farm-fresh products" that sets them apart from other restaurants in town. Here are some things you're going to have to try when you go and visit.
This stuffed french toast looks amazing, doesn't it?
Carnitas Benedict's and chorizo scramble? Sign us up!
If you're into artichokes, this might be a new favorite for you.
Some bomb breakfast outdoors sounds pretty good right about now.
Like Val said, American favs with a twist. A delicious-looking twist, for sure! If you're a breakfast buff, get "BOB" on your list and dig in.
Here's Where You Can Find The Best Breakfast In Northern Colorado
Indulge In An Eggs-cellent Benedict + More At These 5 FoCo Breakfast Spots
Although It's still not my favorite meal by any means, there is one breakfast dish that I constantly find myself craving... and although I would still be the first person to say that I would never replace another meal with breakfast, I could consider doing the unthinkable for one breakfast dish and one breakfast dish only - Eggs Benedict.

The next time you feel a breakfast craving coming on, consider checking out one of these five Fort Collins restaurants that not only serve up an
eggs-cellent
benedict but have also each received raving reviews for their breakfast selection as a whole.