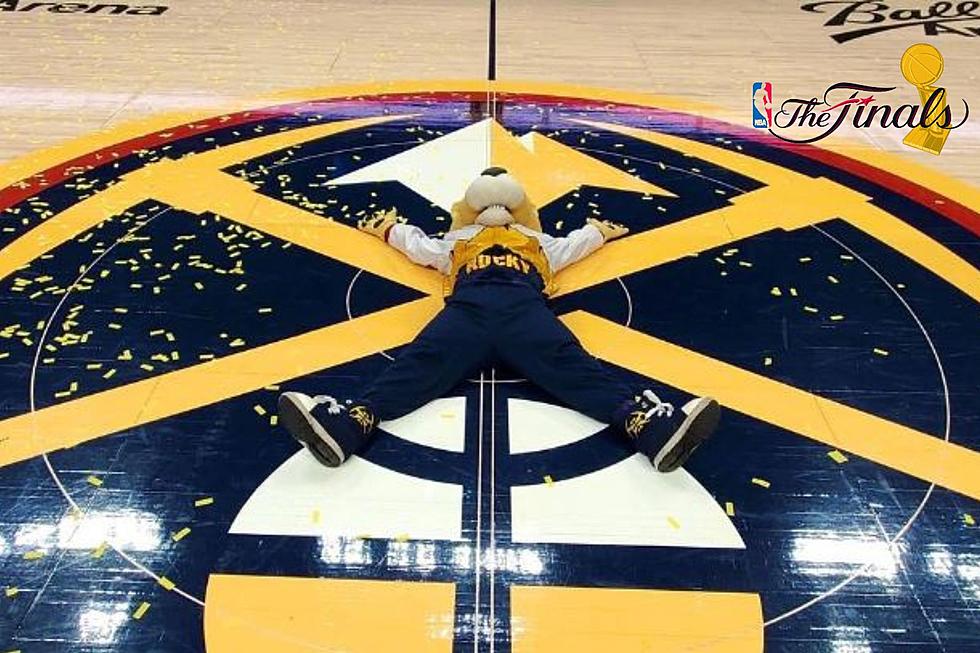 Will The Long Break Before The NBA Finals Hurt The Denver Nuggets?
Nuggets IG Screenshot
Colorado is buzzing over our Denver Nuggets who have punched their ticket to the NBA finals for the first time in franchise history. With the first game not being until June 1st, will the extended break cool down their amazing momentum?
Denver Nuggets In The NBA Finals For The First Time In Franchise History
"Bring It In" has been the Denver Nuggets theme for the 2023 Playoffs and they've done just that. They all brought their A-game into the Ball Arena and opponent's arenas to help propel this franchise to heights it's never seen in its entire existence. Yes, your Denver Nuggets are NBA Finals bound, which is something that the team has previously never been able to reach. The last two times we even made it to the Western Conference Finals, we were knocked out by the hated LA Lakers. That reason alone made it extra sweet when we swept King James and his LA Lakers in this year's Western Conference Finals, right?
Sweeping a team and punching your ticket early is fantastic, but with the Eastern Conference championship turning into a dogfight heading to game six between Boston and Miami, is it a bad thing that Denver is having so much downtime? Will they cool down? Do you remember the last time a Boston team was down 3-0 in a best-of-seven series, then came back to not only win four games in a row, but they moved on to face a Colorado team and swept them for the Championship... It still hurts to talk about.
Boston Red Sox Sweep Colorado Rockies In 2007 World Series
Back in 2007, the Colorado Rockies swept the Arizona Diamondbacks to win the National League Championship and punched their ticket to the World Series. Game four of the NLCS was on October 15th. The first game of that year's World Series was on October 24th. The Colorado Rockies were dominated and swept in that series by the Boston Red Sox and the word was that the long break "cooled them down." With the NBA Finals starting on June 1st, that's almost two full weeks off for the Nuggets as Miami and Boston continue to duke it out.
Personally, I hope that Denver rests up, heals up, and comes out more fired up than ever to take down a beat-up Miami or Boston team. The Colorado Avalanche had about a 12-day break between the Conference Finals and the Stanley Cup Finals last season and they ended up doing just fine, right?
This Denver Nuggets team is as motivated as it can get. They're hungry for an NBA Title and they all have their eyes set on the prize. Four more wins. It doesn't get much more exciting than this, my friend. Hoping for a Miami win so Denver can have the home-court advantage as that's seemed to make all the difference this season. The Denver Nuggets at home, in front of our wild Denver fans are almost impossible to beat. It's not happened once in this current post-season and we hope it stays that way. If we can win at home, we'll soon be champions. Go Nuggets!
The Ten Best Moments in Denver, Colorado Professional Sports History
From the Denver Broncos to the Colorado Rockies, or the Denver Nuggets to the Colorado Avalanche, these are the Best Denver Sports Memories of the last 40 or so years.
25 Fun Facts About Colorado Sports Teams
Impress your friends with these stats and facts about Colorado sports and different teams within the state.
20 NORTHERN COLORADO SPORTS BARS TO CHECK OUT ON GAME DAY
It's time to cheer on your favorite team! Next game day, grab your jersey and ditch the couch - because we've put together the ultimate guide to the 20 best sports bars in Northern Colorado.