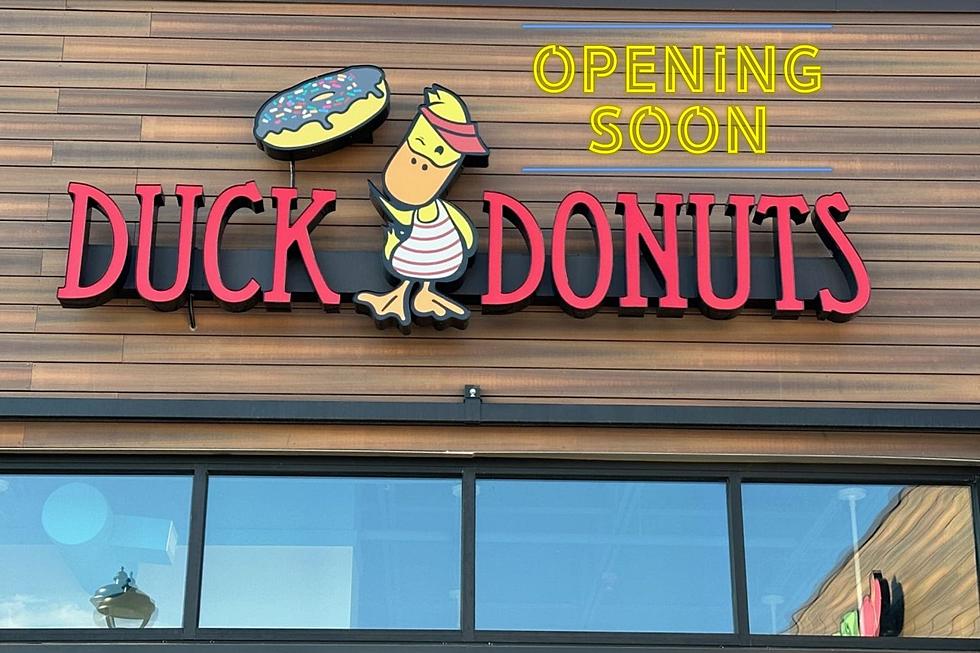 The Famous "Duck Donuts" Opening 1st Colorado Location This Saturday
Big Rob TSM
Colorado loves its sweets, and things are about to get even sweeter this Saturday as Colorado's very first Duck Donuts location is set to open.
First Duck Donuts Location In Colorado Opening Soon
We've got some pretty tasty donut options around Colorado, from the big dogs like Dunkin' or Krispy Kreme to awesome mom & pop shops like Landline Donuts in Longmont or Peace Love & Little Donuts in Loveland. Also, you can't forget about the delicious oddness that is Voodoo Doughnuts. We've got the cure for those donut munchies, without a doubt. One popular donut franchise that has eluded us over the last 18 years is Duck Donuts.
Debuting in 2007 with its very first location in North Carolina, you can now get Duck Donuts in over 100 locations nationwide, one of which will now be in Colorado. What's so special about Duck Donuts? Well, to start, they're completely customizable and made fresh to order right in front of you. They hang their hat on their "warm, delicious, made to order, customized right before your eyes" approach and people go crazy for these tasty donuts. Finally, this Saturday, we get to experience Duck Donuts for ourselves right here in Colorado.
Duck Donuts Opens In Johnstown, Colorado
This Saturday, May 13th at 6:30 am, the brand new Duck Donuts location, the very first one in Colorado, will be opening its doors to the public for the very first time. The new location is located at 4842 Larimer Parkway in Johnstown, which is basically in the same parking lot as Scheels. You'll be able to enjoy fresh made-to-order donuts 7 days a week starting this Saturday, just in time for Mother's Day. You can even enjoy your tasty donuts on this awesome outdoor patio area.
Colorado's first Duck Donuts location is owned by 4 UNC Bears Alumni so this is as local and awesome in Northern Colorado as it gets. Get more info on this national donut phenomenon here and we'll see you this Saturday in Johnstown.
This Awesome Colorado Hidden Gem Donut Shop Is "Off The Hook"
Ever heard of Landline Doughnuts? This cool, locally owned hidden gem donut shop in Longmont, Colorado was a real treat to find! An extremely cool vintage vibe, full of tasty treats, and vintage "landline" phones all over the shop. And yes, they work.
20 Words That Only People from Colorado Know How to Pronounce
Living in Colorado means diverse landscapes, hard-working people, and a mixture of languages that are helpful to be familiar with. Who remembers the first time you tried to pronounce Fruita? What about Uncompahgre? Keep going to see a list of 20 words most people can't say correctly the first time. Especially out-of-staters.