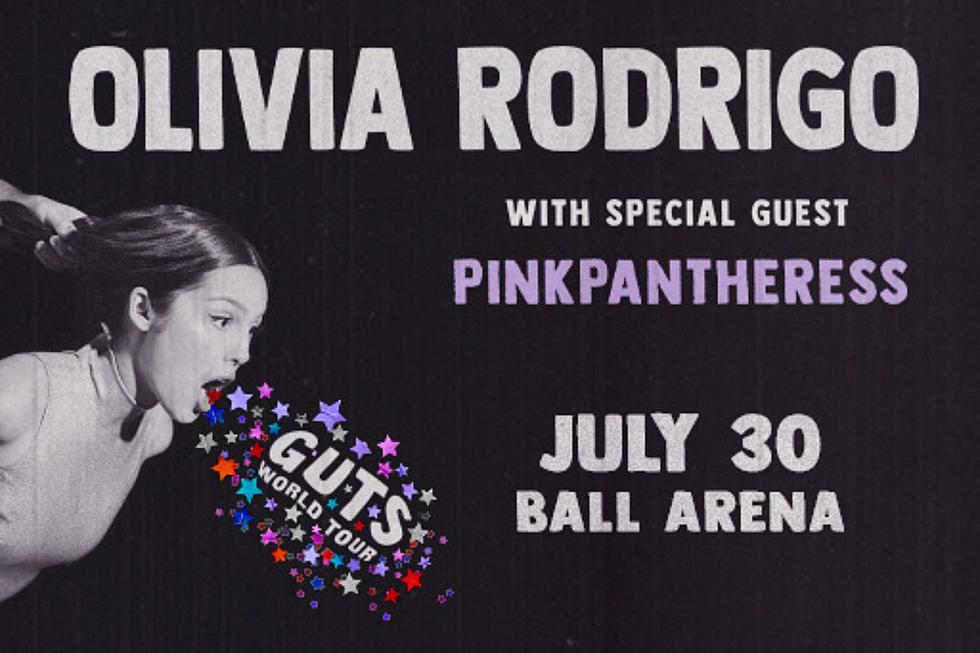 HUGE! Olivia Rodrigo's Guts World Tour Is Coming To Colorado
Courtesy Of Live Nation
Olivia Rodrigo took the pop world by storm in 2021 and has now returned with a new album and a new world tour to go with it. The "Guts World Tour" is coming to Colorado in 2024!
When Is Olivia Rodrigo Coming Back To Colorado?
When Olivia Rodrigo dropped on the scene, she rose to the top of the charts faster than just about any pop star had in years with the release of her debut album, "Sour." She followed the release of the Sour album, with her "Sour Tour," which stopped by the Mission Ballroom on April 11th, and 12th, 2022. That was my first show at the Mission, and let me tell you, Olivia completely blew me away. Her show was probably one of my favorites of 2022, and I saw some truly fantastic ones that year! As soon as that show was over, we were already looking forward to her next stop in Colorado, and that time has finally come...
Olivia Rodrigo Guts World Tour In Denver, Colorado, At The Ball Arena July 30th, 2024
Just announced, Olivia Rodrigo is headlining her very first world tour and will be rolling through Denver, at the Ball Arena on July 30th, 2024. She will be joined on the Guts Tour by PinkPantheress.
When Do Olivia Rodrigo Guts World Tour Tickets Go On Sale?
Verified Fan Registration is open and happening now HERE, and will close this Sunday, September 17th, at 8 am. The Verified Fan on-sale will officially begin next Thursday, September 21st, at 3 p.m. HERE. As of now, the only way to get tickets is by being a verified fan and taking part in the verified fan pre-sale. The shows are expected to sell out and therefore a general public on-sale isn't being planned.
If you love Olivia but you've never seen her live, you must become a verified fan and get your tickets during the exclusive verified fan pre-sale, because she is unbelievably good in concert. If you strike out on the pre-sale, don't stress, because we'll have tickets in Northern Colorado on 99.9 The Point. Not in Northern Colorado? Download our free app now and listen live for your shot to win your way into the biggest tour of 2024! THE GUTS TOUR IS COMING TO COLORADO!
Olivia Rodrigo's Biggest Musical Inspirations
Below, discover 11 of Olivia Rodrigo's favorite artists and musical inspirations.
Every Song on Olivia Rodrigo's Debut Album "SOUR:" Ranked
From front to back, this album is pure gold, but surely, everyone has their favorite songs. No matter which "SOUR" songs you prefer over others, one thing is for sure: Olivia Rodrigo only writes hits.
Barbie Would Love This $525k Denver Studio With a Pink Kitchen
If having a retro pink kitchen in your place is a must, this Denver studio is certainly for you.