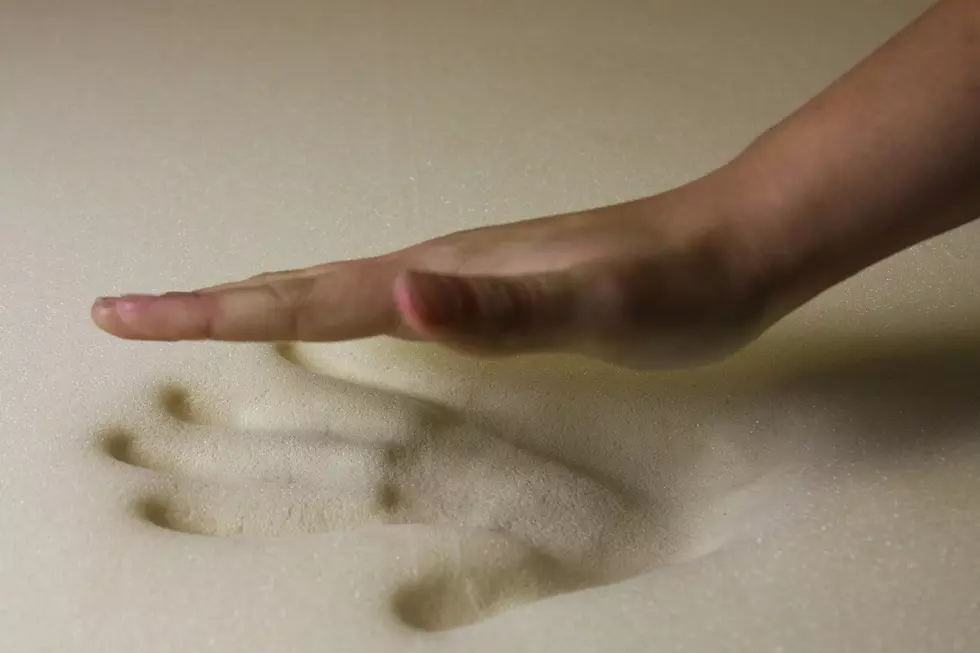 NSFW: Memory Foam Mattress Reveals Woman's Kinky Secret
Memory Foam Solutions via Amazon
A woman's kinky secret has gone viral thanks to her memory foam mattress.
The Mirror shared a photo from Imgur of someone's female friend's memory foam mattress, with impressions of what appears to be...well, some pretty kinky adult toys that she hid underneath. [See the photo for yourself HERE.]
Nearly 3 million people have already shared the image, with some users commenting "Memory foam never forgets," and "Jesus, get a bedside drawer, you animal."
The kinky secret was discovered while the friend was moving homes.