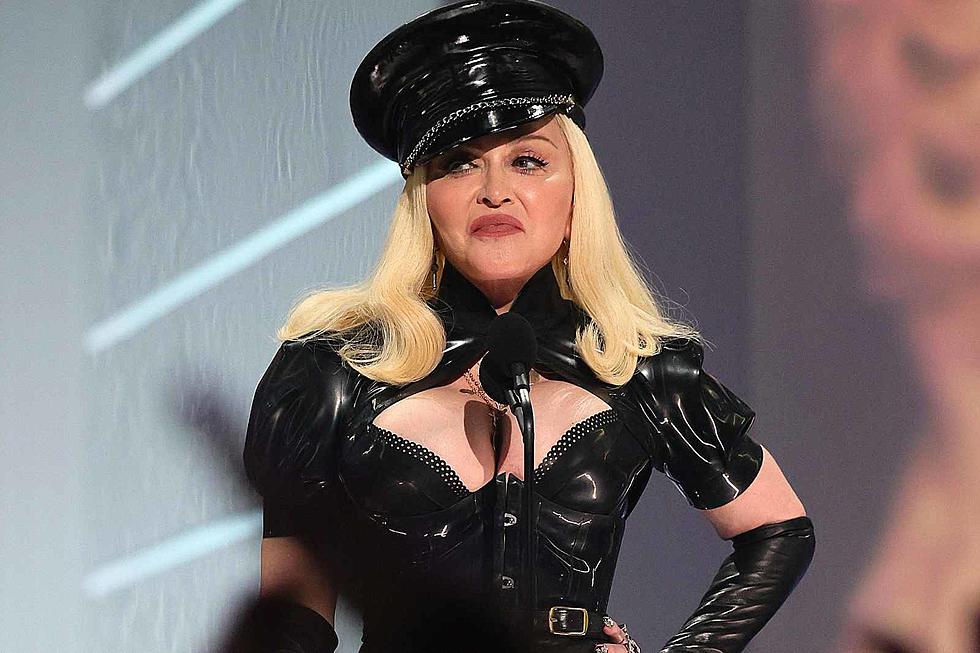 Madonna's New 2024 Date for Postponed 2023 Denver Show
Getty Images
The one and only Madonna will be setting out across the world to celebrate 40 years of being one of the top artists in the world, and that tour is coming to the Mile High City.
The 64-year-old world phenomenon will bring longtime fans her biggest hits while also introducing her music to a new generation. This will be one of the biggest shows to hit Denver — and Colorado — in some time.
The last time Madonna played in Denver, Colorado, was for her MDNA Tour in October 2012. Eleven years later, Madonna is older but has not lost any of the fire and tenacity that has made her a worldwide megastar. There's been a lot of talk about this upcoming tour, and they have made it official.
Sources told Billboard that this "Celebration" tour will be the biggest tour the Queen of Pop has ever done, spanning her 40 years in the business, with all the "Material Girl" fun stuff and some occasional "outrageous sex appeal" moments. How could you ever expect less from Madonna?
Denver's Pepsi Center (now Ball Arena) was a part of Madonna's huge 2008-09 Sticky and Sweet Tour, which ended up becoming the highest-grossing tour by a female artist ever, bringing in over $407 million. Ball Arena will also be hosting this latest 40th Anniversary Tour.
It was in June of 2023, that Madonna was hospitalized with a severe bacterial infection, forcing her to postpone several dates on the massive tour, including the July 25, 2023 date for Denver.
MADONNA AT BALL ARENA IN COLORADO  - NEW 2024 DATE
25 '80s Movie Sequels That Shouldn't Have Been Made
The decade delivered some of the most cringe-worthy moments of all time.
20 Awesome Movies Filmed in Colorado
I had no idea how many tremendous movies that I watched growing up were filmed right here in Colorado. While I didn't grow up here, I am loving calling Colorado home, and knowing that so many great movies were filmed here just makes me love this state even more.