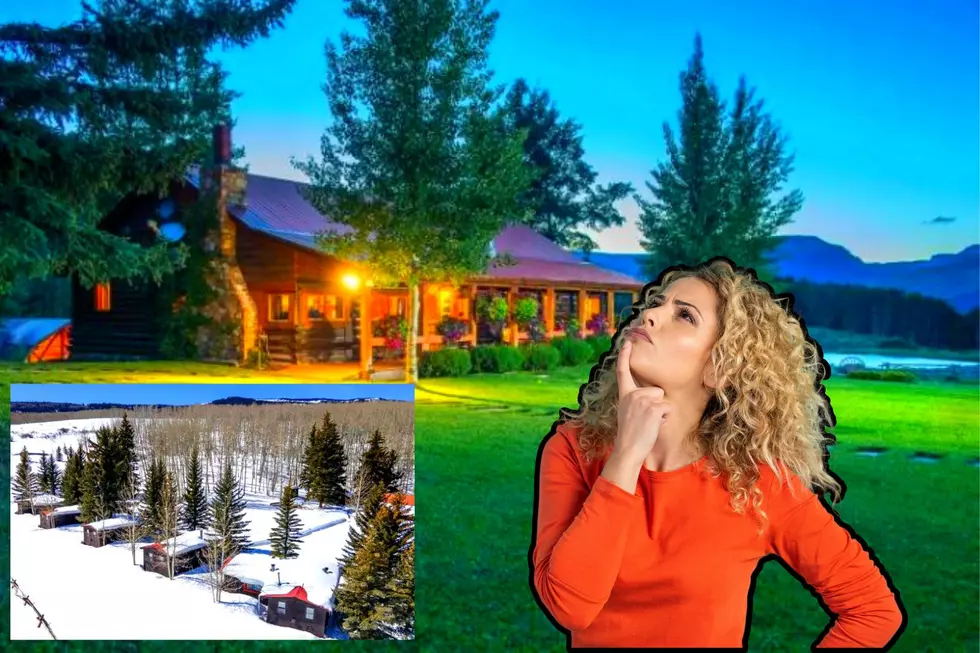 You'll Never Guess where this Listed Colorado Cabin Compound Is
Realtor.com / Canva
A current real estate listing in Colorado is much more than just a single-family home. In fact, it's more of a compound with room for up to 11 small families.
That being said, the 11-cabin compound is also located in a small town in Colorado which you'd never guess. Keep scrolling to learn more and take a virtual tour.
Cabin Compound is Currently for sale in Gypsum Colorado
You read that right, this huge real estate listing is located in the small mountain town of Gypsum, Colorado. Well, technically the address is in Gypsum, but the compound is actually located just north of the town itself.
The compound's address is 3412 County Road 151, Gypsum, CO 81637 which you can find just north of I-70:
While the location of the listing may surprise you, your mind will be even more blown after taking a tour.
Details about Colorado's 7W Ranch
If you're familiar with the town of Gypsum, you may have heard of the famous 7W Ranch. In addition to the ranch's 11 cabins, it has a large main building which in total make up 7,150 square feet.
The ranch was first built in 1916, has 8.5 bathrooms in total, and sits on a 218.25-acre lot. In addition, the 7W Ranch has a huge barn, a pond, a gym, horse stables, and what appear to be communal areas for dining and recreation that are shared by occupants of the cabins and main building alike.
The compound is currently the most expensive property for sale in Gypsum with a price tag of $5,499,000.
Take a virtual tour of the famous 7W Ranch in Gypsum, Colorado:
You'll Never Guess where this Listed Colorado Cabin Compound Is
A 218-acre compound with 11 cabins is currently for sale, and you'll never guess in which Colorado town it is located.
Take a Virtual Tour of a 99-Acre Colorado Ranch with Water Rights
Take a virtual tour of the Elkhead Creek Ranch near Craig, Colorado which is currently for sale.
You Could Own a Colorado Ranch Known for Elk and Bear Hunting
A ranch for sale in Cedaredge, Colorado is known for frequent visits from deer, elk, moose and bears.