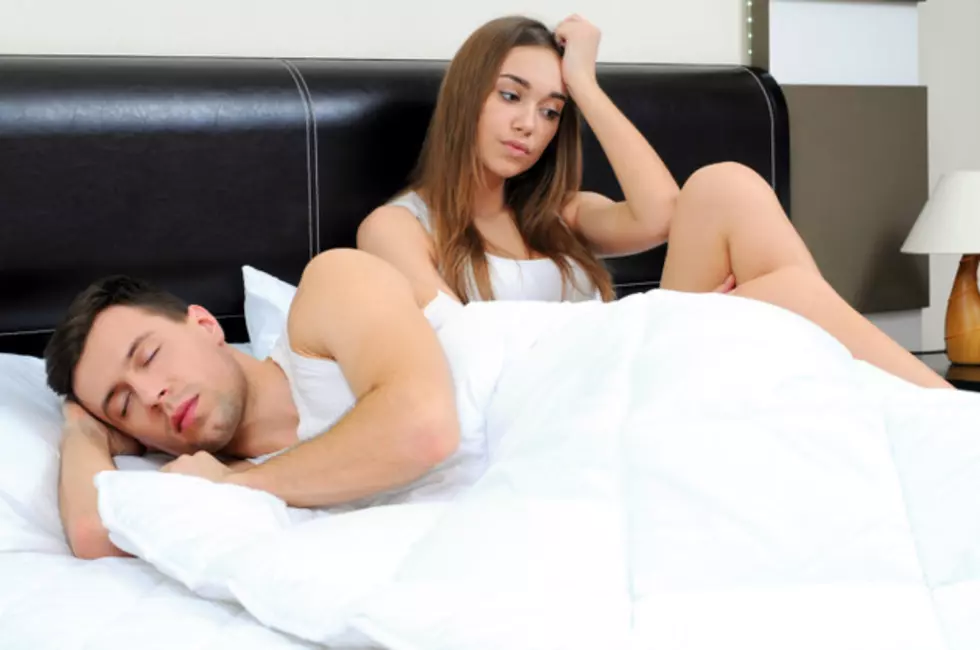 How Long Do People in Colorado Last in Bed Compared to the Rest of the Country? [VIDEO]
ThinkStock
Data collected by a new phone app, that uses your phone's accelerometer and speakers to provide "statistical feedback," has determined what states are longest and shortest lasting in the bedroom. The new app, Spreadsheets, is like a FitBit for the bedroom. But instead of tracking your sleep cycles and how many steps you take in a day. It collects data to quantify your sex-life.
The Co-founder of the app, Danny Wax (pun not intended), said they created the app for "couples who have a problem with approaching topics that deal with the bedroom." With this app, it encourages couples to share in the experiance afterword and jointly reflect on the afterglow in a fun way that can open dialog.  They even have the ability to earn 30 different achievements like the "Seven in Heaven or the Quick Spread."
With the data they have already collected from over 10,000 suers, they have ranked all the States, on how long they last in the sack. First off, congratulations to the lovers in New Mexico. They, on average, have the longest experience by far at an average of 7:01 minutes... with the second place state of West Virginia coming in at a distant 5:38. Colorado however finds itself all the way back at 39, as the average bedroom encounter only lasts 2:21... But at least were not Alaska. With so many months out of the year with no sun, you would think they would get more practice in. However, the state to the fare north finds itself in dead last, with the average sexual encounter only lasting a mere 1:21.