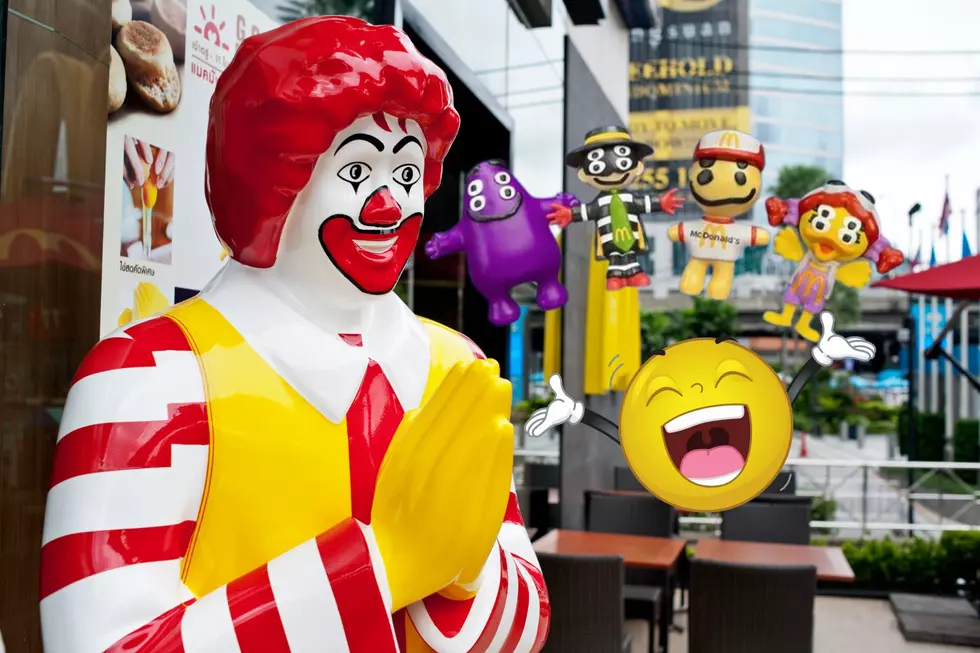 Grimace Is Back. Colorado McDonald's To Feature Adult Happy Meals?
Canva / McDonald's Instagram
Are Colorado McDonald's restaurants ready to bring back fan favorites like Grimace and the Hamburglar for adult-themed Happy Meals? Sounds like it's happening.
Are Grimace And The Hamburglar Returning To McDonald's?
I remember as a kid, the only play places that were at McDonald's were the small outdoor playgrounds at certain McDonald's locations. Remember the giant hamburger jail? Those outdoor playgrounds were great for like 3 months a year in Colorado, right? I remember the very first indoor Play Place I ever saw and went to was in Westminster on 92nd and Federal. It was huge and the theming was spectacular with Ronald McDonald and all of the various McDonald's characters including Grimace and the Hamburglar. Do you remember them? Of course, you do. And great news, they're coming back. Kind of...
Adult Happy Meals At McDonald's
McDonald's announced that they are teaming up with Cactus Plant Flea Market to create special adult-themed Happy Meals featuring one of four collectible figurines. Those featured throwback collectibles will be Grimace, the Hamburglar, Birdie, and Cactus Buddy.
Starting Monday, October 10th, you can order your choice of a Big Mac or 10-piece Chicken McNuggets adult Happy Meal that also includes fries and a drink, and get one of these iconic McDonald's characters figurines. In a press release the McDonald's USA Chief Marketing and Customer Experience Officer, Tariq Hassan said:
I can't wait to give fans a unique piece of art and culture as we dive headfirst into the dynamic world of Cactus Plant Flea Market together next week.
Clearly, these limited collector figures from McDonald's past will go quickly so plan accordingly and be ready to get your Micky D's on for lunch or dinner on October 10th.
Get Excited. Colorado's New Toys R Us In Loveland Is Now Open
Toys R Us is back and it's newest store is now open in Loveland. You can find it located on the 2nd floor inside of the Macy's at the Promenade Shops at Centerra. Here's a tour of some of the awesomeness that this new Colorado Toys R Us location has.
This Awesome Colorado Hidden Gem Donut Shop Is "Off The Hook"
Ever heard of Landline Doughnuts? This cool, locally owned hidden gem donut shop in Longmont, Colorado was a real treat to find! An extremely cool vintage vibe, full of tasty treats, and vintage "landline" phones all over the shop. And yes, they work.