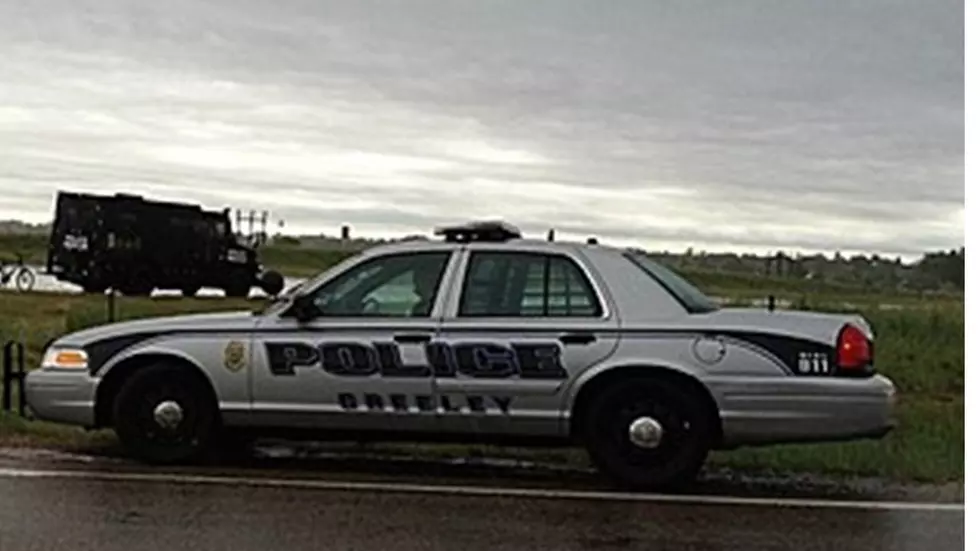 Greeley Police Arrest Three After Recovering Stolen Vehicle
TSM
Greeley Police arrested three individuals earlier this week following a stolen vehicle recovery.
According to an official press release distributed Friday (July 16) via the Greeley Police Department, officers from the Greeley Police Department's Special Enforcement Team (SET) first observed a wanted person, identified as 27-year-old Nicholas Bordeaux, driving a stolen vehicle in the City of Greeley at approximately 2:24 p.m. on Wednesday, July 14.
SET officers reportedly observed Bordeaux, and another male, who was later identified as 26-year-old Derrick Ortiz, entering an apartment in the 2100 block of 30th Street. Officers surrounded the apartment and began issuing verbal commands to Bordeaux to surrender, which he refused to do.
Officials received prior information that Bordeaux might have been armed with a weapon during the incident; as a result, elements of the Greeley Police Department SWAT team were deployed to the scene to assist.
As officers attempted to get Bordeaux to peacefully surrender, 21-year-old Natasha Garza arrived on scene and was subsequently arrested for obstruction as she refused to leave the property during the incident.
At one point, Bordeaux reportedly attempted to escape from the apartment he was in by breaching a wall into a neighboring apartment, as per the press release via the Greeley Police Department.
Bordeaux was successful in getting into the adjacent, un-related, apartment through the damaged wall and attempted to barricade the door to prevent officers from making entry. He then returned to the original apartment - through the damaged wall - where officers continued to negotiate for his peaceful surrender. Eventually, SET Officers were able to convince Bordeaux to surrender; he was taken into custody without incident.
Bordeaux and Ortiz were both transported to the Weld County Jail.
Nicholas Bordeaux was booked on his existing three felony and two misdemeanor warrants, a parole violation, and new charges for 1st Degree Burglary, a Class 3 Felony, and Aggravated Motor Vehicle Theft, a Class 6 Felony.
Derrick Ortiz was booked on one misdemeanor and two felony warrants, as well as Aggravated Motor Vehicle Theft, a Class 6 Felony, and Violation of Bail Bond Conditions, a Class 6 Felony.
Natasha Garza, however, was released at the scene with a summons for Obstruction, a Class 2 Misdemeanor.
No further information regarding the incident was shared in the press release.
Should have any information regarding this case and have not been interviewed by officers, you are asked to contact the Greeley Police Department at 970-350-9605.
Northern Colorado's Most Puzzling Cold Cases
PHOTOS: Greeley Then & Now