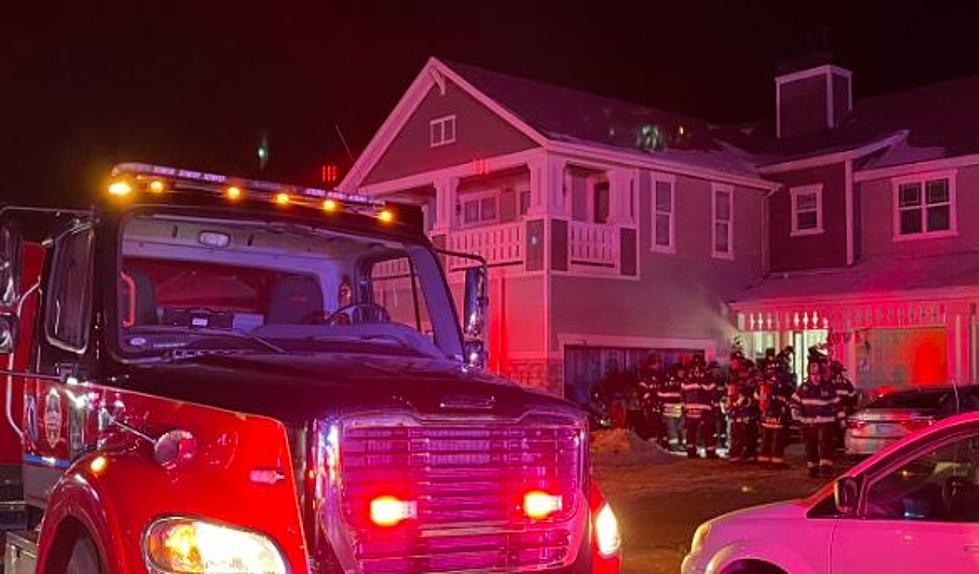 Floor Collapsed At Colorado House Party. Seen This Scary Video?
South Metro Fire Rescue Twitter Screenshot
A house party in Arapahoe County, Colorado, got a little out of control. The floor on the main level collapsed sending over 100 people crashing down to the basement.
Scary Video Of Floor Collapsing At Colorado House Party
We've all had gatherings at our homes at some point but I've never seen a gathering quite like this video shows. Denver 7 is reporting that a house party in the Neighborhood of Eaglecrest in Arapahoe County, Colorado,  ended in a way you'd think that you would only see in the movies. The incredibly scary footage that was captured is from a video that one of the party-goers was filming at the party to post to their social media account, and shows the crowd of people going from dancing to screaming as the floor they were dancing on completely gave way, and they went crashing down into the basement of the home below. I've never seen anything like this in my life.
As mentioned in the tweet above from the South Metro Fire Rescue, out of the hundreds of people who fell through the floor, miraculously, only three people were injured, only one of them serious which was a relief considering the call to 911 explained the situation as people dying, and being hung up. This video is fast but it shows just how fast this happened. So scary.
After the Fire & Rescue team arrived and cleared out the home, the owners had to evacuate the home until it was deemed stable and safe to occupy again. The Fire department confirmed that too many people were occupying the space, clearly, and the floor buckled and collapsed because of that. Denver 7 spoke with a relative of the owners who said most of the people in the home were party crashers and had not been invited.
The 11 Most Stolen Vehicles In Colorado
Lock it up, here's a list of the most stolen vehicles in Colorado over the past year.
Live Out Your "Yellowstone" Dreams at This $55 Million Aspen Ranch
It's not quite the Dutton Ranch of "Yellowstone," but it sure is something. Located in Aspen, the Merry Go Ranch features acres of land, an indoor pool, a 13,000 square foot gym, and more. The cost? $55 million. Pretend you won the lottery, and read on to see what could be yours.