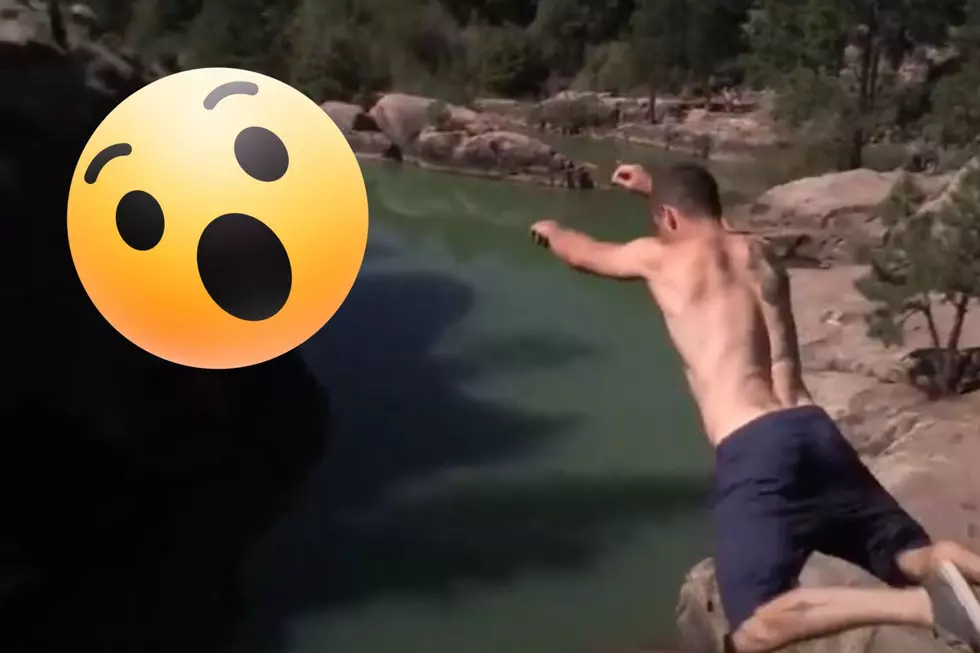 Ever Been To Colorado's Bakers Bridge? Looks Like It Was A Must Do
4CornersTV YouTube Screenshot/Canva
Colorado has so many amazingly cool things to do that you've probably never even heard of. For example, ever wanted to jump off of a bridge into the water below? This local spot was famous for that.
Bakers Bridge In Colorado
Are you adventurous? Or maybe just on the look for new fun things to do around Colorado? Our state has no shortage of things to do, especially when it comes to doing stuff outdoors. Colorado has a plethora of winter and colder weather activities that I personally have zero interest in, but we have plenty of fun warmer summer weather stuff to do too.. Like jumping off of a bridge into the water below. Ever seen this fun that used to take place at Bakers Bridge?
Bakers Bridge is in Durango, Colorado, and is famous to local thrill-seekers all over Colorado and beyond. Not only did people take the big jump off of the bridge but many used it to just lay out in the sun and soak in some of that Colorado sunshine as well.
The water looks super inviting, doesn't it? Wish we could have done in!
This area that's just about 15 minutes from Durango is about as gorgeous as it comes.
Here's a view and some tips from the local news station for those who visited and made the jump when it was open to the public.
I'm not much of a "heights" guy as it is so you're not likely to ever see me cliff, or bridge diving, but who knows. Maybe someday I wake up and decide to be brave and find something cool like this. In the meantime, we'll just remember how cool this place was when it was open to the public. Speaking of Colorado adventures..
Virtual Tour: Glenwood Caverns Adventure Park
Glenwood Caverns Adventure Park is one of the most unique amusement parks ever built.
Wake Up Waterside Courtesy of these Colorado Adventure Pods
These beach bungalows make for a great Colorado getaway.