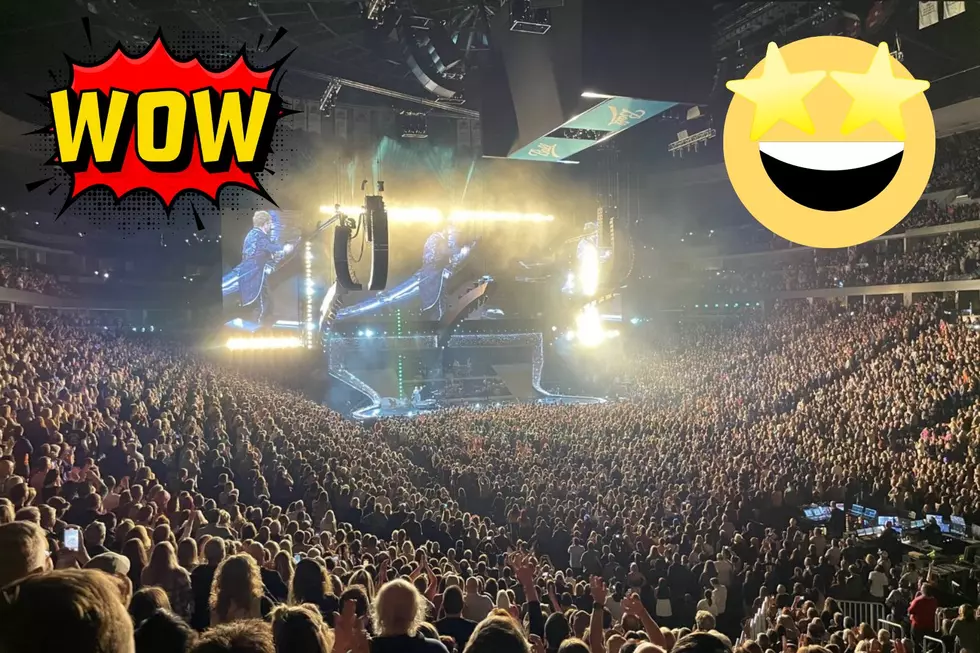 Elton John In Denver Was Fantastic. Here Are Some Pix From The Show
Big Rob TSM / Canva
We had the privilege of heading down to Denver to see Elton John's "Farewell Yellow Brick Road The Final Tour," and it did not disappoint. Here's a look into this epic concert in case you didn't get to attend or just want to relive the magic.
Pictures From The Elton John Concert In Denver
Having been in media and radio since 2003, I've been lucky enough to see some truly amazing concerts. I constantly find myself saying "that was the best show I've ever seen," but that quickly turns into the best I've seen "so far" as the bar keeps rising. When Elton brought his "farewell" tour through Colorado a few years back, I missed the opportunity to go. You can imagine how ecstatic I was when I found out that Elton was coming back, I couldn't believe I was given a second chance.
Elton was supposed to be doing the date he played in Denver, in Houston, but due to the World Series games in Houston at Minute Made Park where Elton was slated to play, Elton had to move the show, and Denver was where he chose to come. I'm pretty sure he knew I missed the show and needed a second chance, but I can't confirm that.
November 4th, 2022, will always be a date I remember because it was the very first, and likely last time, I'd get to see the legendary, Sir Elton John, live in Colorado. What a treat it was. The vibe in the Ball Arena was truly indescribable. I took lots of pictures to really soak in the moment and I'm happy to share those here with you.
Elton John In Denver Was Fantastic. Here are Some Pix From The Show
Elton John was easily one of the best live shows we've ever seen. What an absolutely legendary performer. Here are about 20 pictures we took at the Ball Arena show in Denver on November 4th, 2022.
The show was so good, I've already looked into traveling to one of the remaining dates to see it again. Just terrific. Thank you, Sir Elton, for bringing this fantastic tour back to Colorado for one final "farewell."
What is the First Concert You Went to and How Old Were You?
It's always a great trip down memory lane to think about your first concert. Here's a look at some of our listener's first concerts!
The 13 Greatest Outdoor Concert Venues in Colorado
This Hidden Colorado Breakfast Gem Is One Of The Best Around
Gabe's Cafe, a local Colorado restaurant, might be the best in the state when it comes to breakfast.