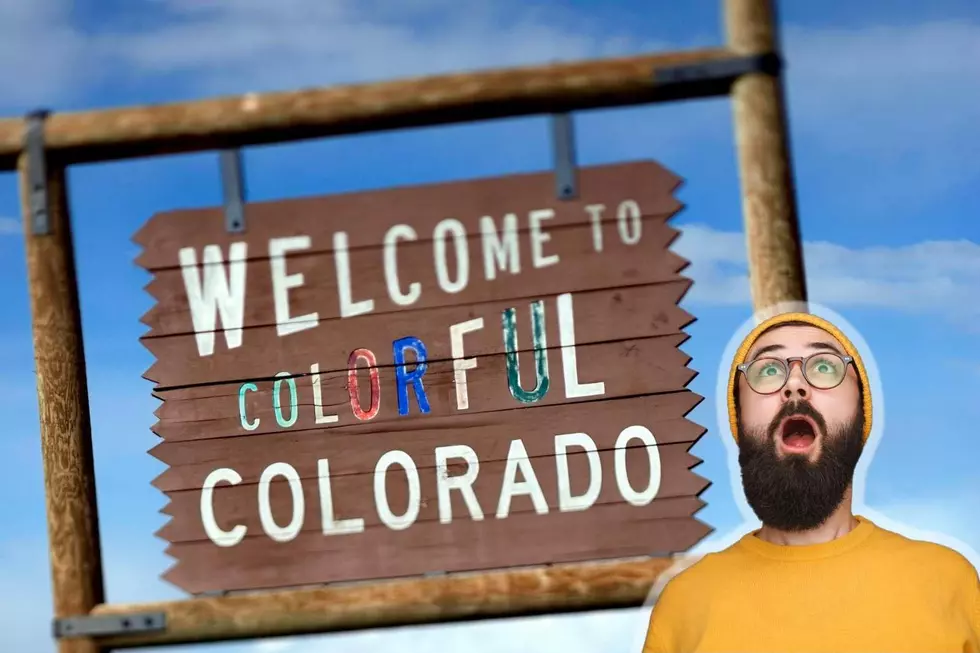 What Is the Tallest Man-Made Object That You'll Find in Colorado?
Canva.com
This tall object puts Colorado's tallest building, the Republic Plaza building, which is in Denver, to shame. You'll have to take a drive into Adams County, to a little town known as Hoyt, to check it out.
It's fun to find out about Colorado's "biggest" this, and "smallest" that, how about "the tallest man-made object" in Colorado? It may surprise you. Wil it intrigue you enough to venture out to see it?
When I found out about this tallest object, I made plans to jump in the car and go find it. It's not that far from Fort Collins, only about 2 hours. It's about 45 minutes south-southwest of Fort Morgan, which I've been to a couple of times. This photo is of the Hoyt Community Center, near the tallest man-made object in Colorado.
The funny thing about looking for the tallest man-made object in Colorado, is that the object is thin. You have to be fairly close to it to see it. It doesn't scream out to you like Devils Tower or anything.
WHAT IS THE TALLEST THING IN COLORADO (MAN-MADE?)
It's a radio tower, known has Hoyt Radio Tower. It actually lies closer to the town of Leader than it does Hoyt, but Hoyt Radio Tower it is. It's owned by Max Media, based out of Denver. It was a little odd that a radio DJ would be tracking down another radio company's tower, but it really was just about tracking down the tallest man-made object in Colorado.
The tower will be 20 years old in 2023, which make is comparatively young when it comes to radio towers, but it's definitely not short on feet.
HOW TALL IS THE TOWER?
It's just under 2,000 feet, at 1,995 feet tall. At our radio station in Windsor, we have a 'Site to Transmitter Link' tower, that is just under 200 feet, at 199 feet. If it were 200 feet or taller, we would need to have lights on it. There is probably some other FCC rule that keeps the Hoyt Radio Tower from being 2,000 feet tall.
It was fun driving out there to see it. Of course, I got lost out there in Adams County, but when I finally came upon it, I exclaimed "There it is! There it is!"  It really isn't that hard to get to, at 128th Avenue and Deter Winters Road, but the tower sits about a half-mile off the road, behind a pretty official gate and fencing, which I did not pass.
I did reach out to Sean Rhoads at Max Media, who was a little skeptical of my interest at first, but really helped my story, especially with some photos that they have.
The Tallest Man-Made Object in Colorado
Republic Plaza in Denver, the tallest building in Colorado, stands at 714 feet. This particular man-made object dwarfs that.
7 Invasive Insects in Colorado You Should Kill Immediately If You See Them
Check out the 7 most invasive insects found in Colorado. Many feel these insects should be exterminated on site. Find out what they are, and which parts of Colorado's habitat they are attacking the most.