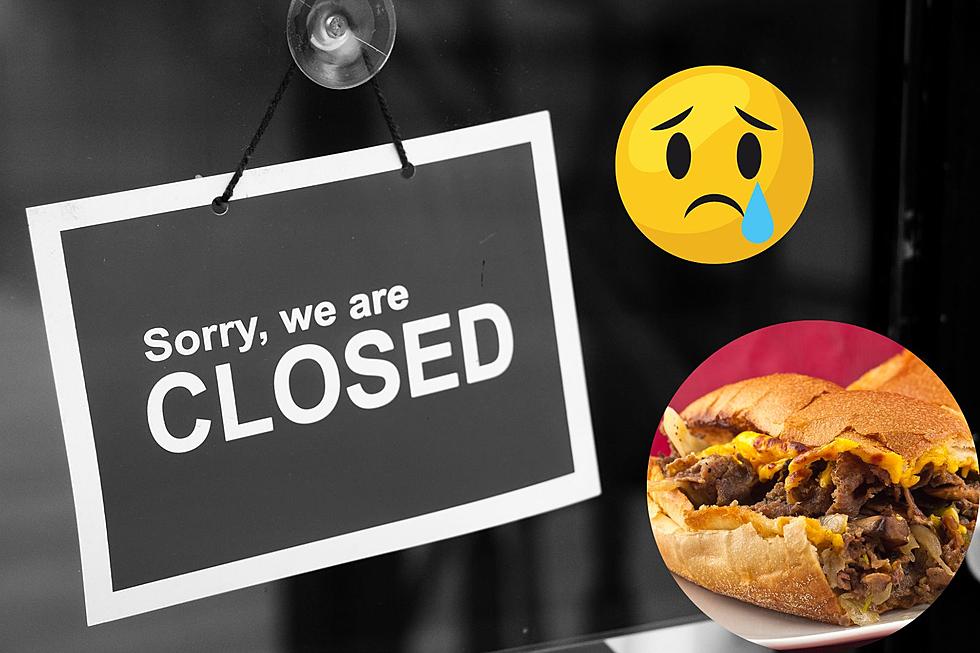 A Colorado Cheesesteak Favorite Now Closed After Nearly 20 Years
Canva
Colorado said goodbye to quite possibly one of the very best local cheesesteak restaurants in the entire state after nearly 20 years in business. We were sad to see it go...
Popular Cheesesteak Restaurant In Colorado Now Closed For Good
I've run out of fingers to count on as far as how many cool local stores and restaurants we've lost since just the beginning of 2023. It's always a drag to lose one of your favorite go-to spots around town. Be it your favorite clothing store, grocery store, or maybe even your favorite local pharmacy. The biggest bummer, to me anyway, is when we have to say goodbye to locally owned and operated restaurants. Sadly we just said goodbye to another very popular spot after almost two decades.
Denver Ted's Cheesesteaks Now Closed Permanently
Self-promoted as "Denver's #1 Cheesesteaks, 18 years running," Denver Ted's Cheesesteaks in Downtown Denver near Coors Field, has officially called it a day and closed down. When we heard the rumor we called to confirm the closing and a voicemail with the following played...
"We regret to inform you that Denver Ted's is closed indefinitely. We want to thank all of you for being great and loyal customers over the years, and we do wish you well in the future."
Their website is also non-existent anymore.
It's interesting that this location, right down the street from Coors Field, would close down right as you'd assume their busy season would be starting. Blake Street Tavern also closed right as this Rockies season began without a real explanation as well. Is it that part of town? Dangerous, dirty, unsafe? Something's up for sure as people in the Downtown Denver area seem to be moving on from their current locations at an alarming rate. One person posted the following as it pertains to this particular area of Downtown Denver.
"I went to Rockies opening day and it was dirtier than I have ever seen it. Just a matter of time and the city will be boarded up."
One thing's for sure if they don't get a handle on whatever is driving these local businesses out of the area, it's gonna get out of control pretty quickly as the rate of people leaving that area seems higher than ever.
These 11 Colorado Restaurants Featured on National Food TV Shows Have Sadly Closed
These Colorado restaurants once rose to fame as part of national broadcasts on the Food Network. Sadly, they are no longer in business. Scroll through the photos below to see these long-lost favorite places in the Centennial State.
11 of the Funniest Knee-Slapping ROFL Real Colorado Town Names
Be on the lookout for lots of 'Butte'-s: