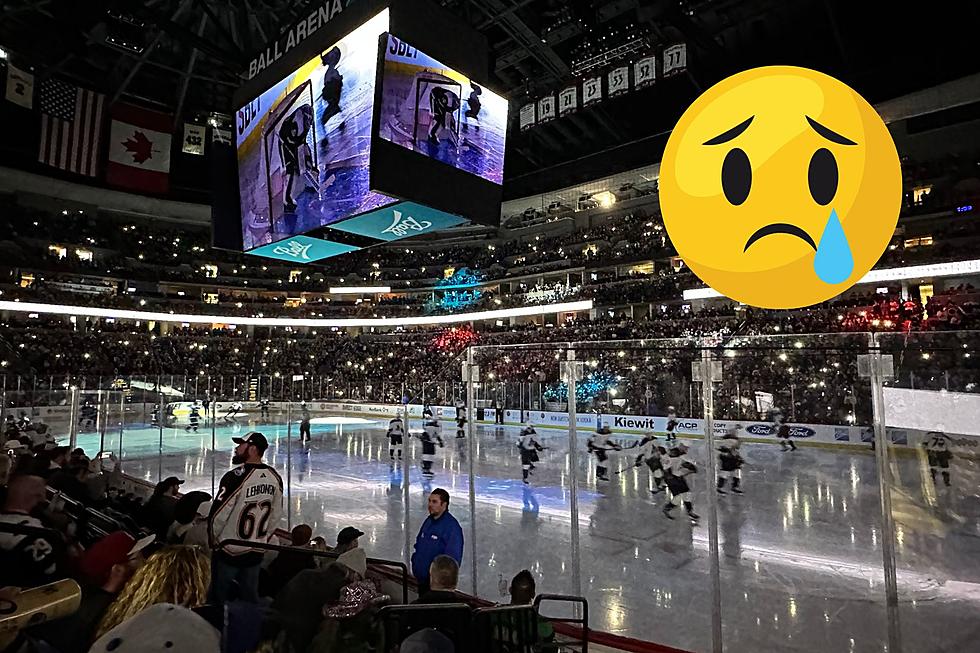 Colorado Avalanche Is Season Over. Could It Be A Good Thing?
Big Rob TSM
Sadly, the 2022-23 Colorado Avalanche season came to a close last night as they lost Game 7 in the first round at home in Denver. Could it be a good thing though?
Colorado Avalanche Eliminated In Round 1 Of The 2023 NHL Stanley Cup Playoffs
Just a little under a year ago, the state of Colorado was on cloud nine as our Colorado Avalanche defeated the Tampa Bay Lightning in the Stanley Cup Finals to become the three-time Stanley Cup Champions. In 1996, 2001, and 2022, the Colorado Avalanche got to hoist up the iconic Stanley Cup trophy, and what an absolute treat it was. Sadly, the dream of a repeat came to an end this past weekend.
The Colorado Avalanche lost Game Seven in Round One of the Stanley Cup Playoffs this past Sunday night (4/30/23) against the Seattle Kraken. It was a heartbreaker for Avs Faithful for sure, especially because for a minute we had it all tied up until an offsides call overturned our tieing goal by Nathan MacKinnon. We had at least three overturned goals in this series. It's an absolute bummer that the Avalanche won't be defending their Cup any longer this season, but could this early exit actually be a good thing?
Is The Colorado Avalanche Season Ending A Good Thing?
I know what you're thinking, how exactly could this ever be a good thing? Well, as a lifelong Avs fan, it hurts to get eliminated. That part is the toughest as we always want to win. Always. That said, the Avalanche had the shortest offseason (along with Tampa Bay) in the league. Lack of rest and healing time, plus all of the current injuries, including our Captain, clearly caught up with our boys. A full offseason to (hopefully) get Gabe and some of the other missing pieces back will be huge for our big comeback story next season. Also, dealing with current personnel issues, like whatever's going on with Valeri Nichushkin that kept him out of most of this series, and adding some more missing pieces in the offseason will be a huge part of our success in the 23-24 season. For those reasons, and maybe a few others, maybe an early exit is OK.
We have some of the greatest talents in the entire NHL, and after this earlier-than-expected exit, they'll going to be hungrier than ever next season, so get ready Avs Faithful, because "we comin'!" Meantime, let's flashback below to some of the greatest moments in Colorado Avalanche history!
25 Awesome Colorado Avalanche Stanley Cup Parade Pictures
The 2022 Stanley Cup Champions, Colorado Avalanche, took over the streets of Downtown Denver on June 30th, 2022, to celebrate the team's third Stanley Cup Championship, and we were there for all of the action.
PHOTO FLASHBACK: Colorado Avalanche Win 2001 Stanley Cup Championship
The 2001 Stanley Cup Finals was a hard-fought series between the two top teams in the NHL. The series was extremely physical and would go 7 games - with the Avs having to win the final two games to win the title. Here is a look back at some great Colorado Avalanche history - and a closer look at that thrilling series.
FLASHBACK: Riots after Colorado Avalanche Win First Stanley Cup
The Colorado Avalanche won their first Stanley Cup back in 1996 and the celebration in Denver went from a fun party to a full-blown riot.