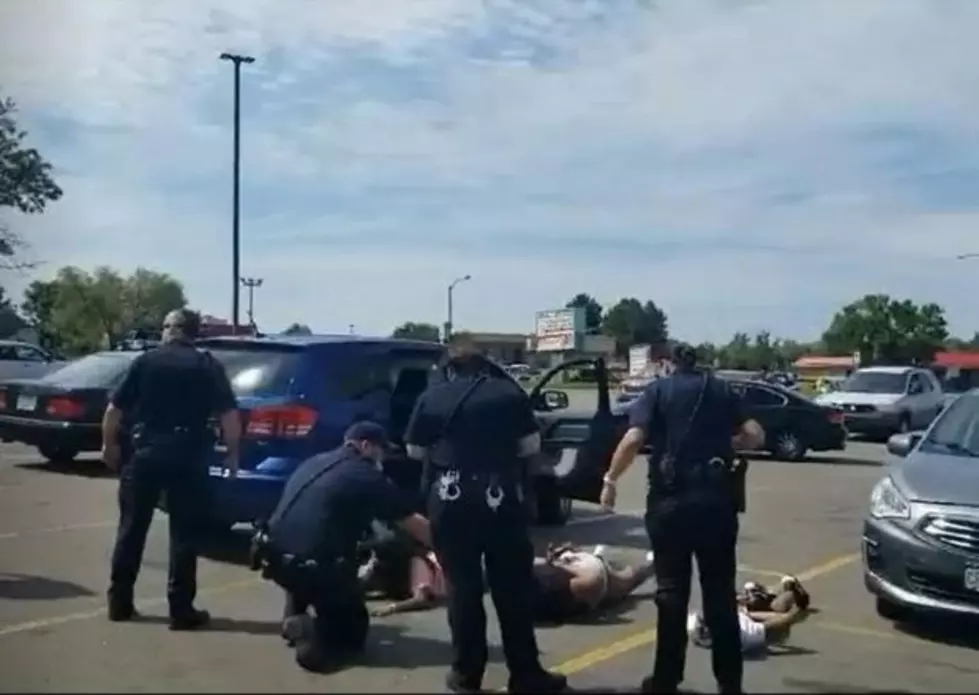 Black Family Detained After Aurora Police Mistake Their Vehicle as Stolen
Courtesy of 9News
The Aurora Police Department (APD) mistakenly detained a Black family on Sunday (August 2) after officers mistook their SUV for a stolen out-of-state motorcycle.
According to Denver7, the incident occurred that morning in a shopping center parking lot, when a witness saw police pull the family over before ordering them out of their car with their weapons drawn.
In a video taken by the witness, officers are seen handcuffing several members of the family, including children, and placing them face down on the ground.
However, the station reports that the family's vehicle was not stolen. When police discovered their mistake, they then released the family.
9News identified the family as Brittney Gilliam and her four children, ages six to 17.
Gilliam told the station that someone had stolen her vehicle earlier this year, but that officers had found her car the next day and given her the all clear to drive it again.
The APD said the fact that the vehicle was previously stolen is most likely what confused the officers on the scene, as police were looking for a vehicle with the same license plate number.
"We have been training our officers that when they contact a suspected stolen car, they should do what is call a high-risk stop. This involves drawing their weapons and ordering all occupants to exit the car and lie prone on the ground. But we must allow our officers to have discretion and to deviate from this process when different scenarios present themselves," said APD Chief Vanessa Wilson in a statement about the incident. "I have called the family to apologize and to offer any help we can provide...I have reached out to our victim advocates so we can offer age-appropriate therapy that the city will cover."
Wilson also revealed that an internal investigation is underway.
"There's no excuse why you didn't handle it a different type of way," Gilliam told 9News about APD. "You could have even told them 'step off to the side let me ask your mom or your auntie a few questions so we can get this cleared up.' There was different ways to handle it."
Enter your number to get our free mobile app
Colorado Kids Missing Since April 1