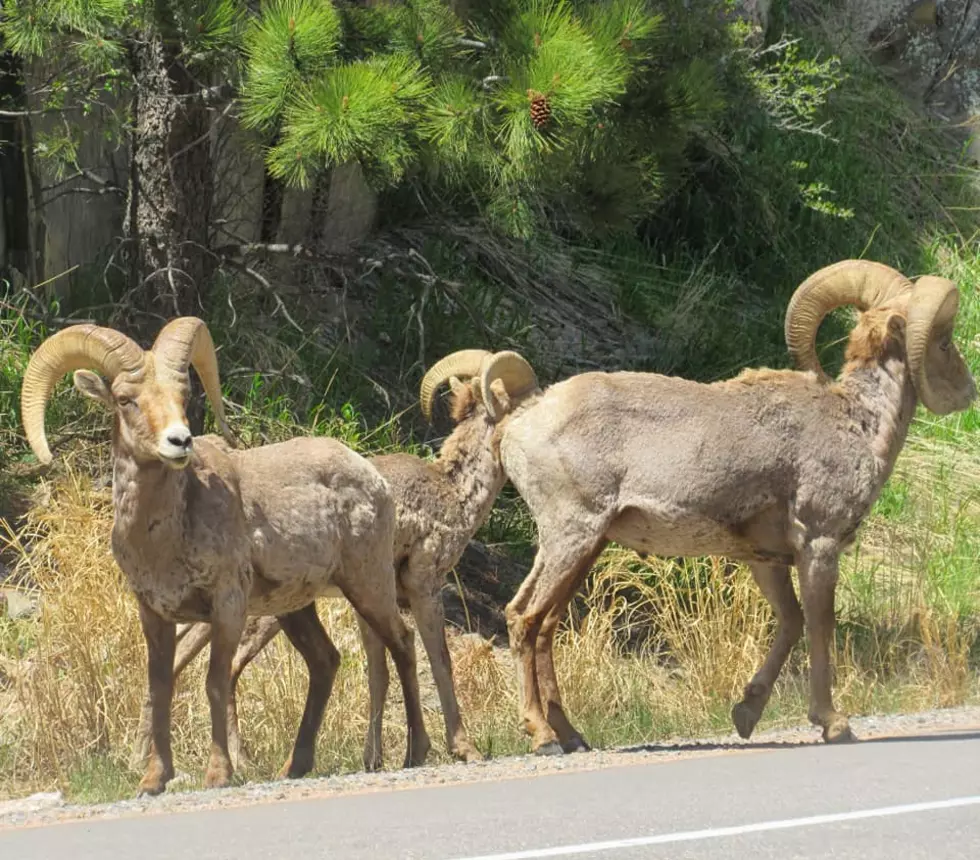 Big Horn Sheep Group Roaming Through Leadville [WATCH]
Credit: Yolanda Fresquez
It seems as though the animal sightings have increased in our state have increased as Coloradans have started reentering society, allowing them to capture interesting photos and videos of wildlife.
The latest wildlife sighting with was in Leadville and involved a group of bighorn sheep.
The video, filmed by a Colorado Reddit user, starts off with two bighorn sheep walking to the right, where they eventually meet up with another group of the sheep grazing by some trees.
Check out the video below:
Enter your number to get our free mobile app
The Most Dangerous Animals in Colorado + Why They're Dangerous