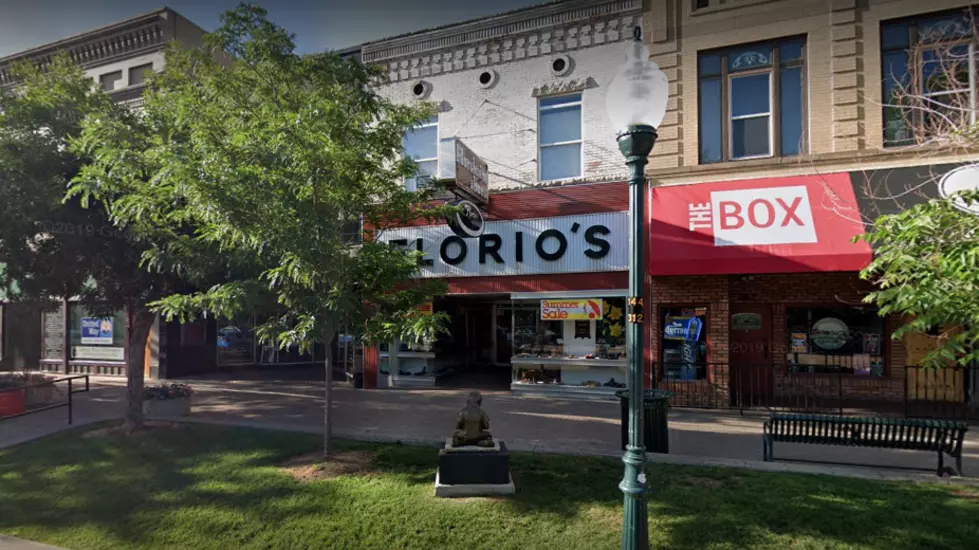 Y'all Love Axe Throwing Bars So Now Greeley Is Getting One, Too
Google Maps
The former Florio's shoe store, one of Greeley's oldest businesses that recently closed after nearly a century, will soon be a downtown axe-throwing bar, the Greeley Hatchet House. 
The owner of Tower 56 Distilling is about to open Greeley's very first axe-throwing bar, a trend that has spread throughout Colorado in the last few years because, well, we wanna throw sharp objects and drink* (Fort Collins is also getting an axe-throwing venue in 2020).
*in a safe environment. 
'It's no axe-ident that we picked this spot, because this is prime location here in Greeley,' the owners said in an Instagram video.
Greeley Hatchet House is on the corner of 9th Street and 9th Avenue in downtown Greeley, near the Rio Grande Mexican Restaurant and the Moxi Theater. The bar will open this summer, its Facebook says.
You can read more about Greeley Hatchet House from the Greeley Tribune.
Enter your number to get our free mobile app