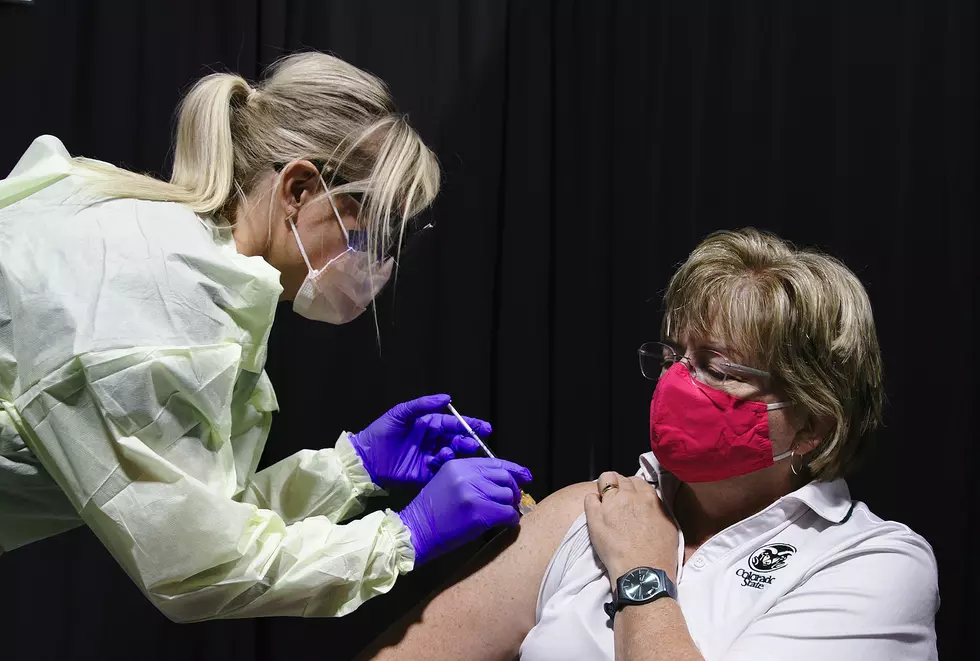 UCHealth Launches Second COVID-19 Vaccine Trial
UCHealth
The study will be conducted with the help of approximately 1,500 participants between ages 18 and older who are at higher risk for COVID-19 exposure due to their work environments or habits. Some high risk occupations include health care workers, teachers, first responders and grocery store workers. Qualified participants also may have a stable health condition that puts them at risk of contracting COVID-19 or developing serious illness from the disease.
"This will give us a large group of people who will receive the vaccine – or a placebo vaccine – to see if it's truly effective over a few weeks, a few months and up to two years," said Dr. Gary Luckasen, the principal investigator of the trial and medical director of UCHealth's clinical research program in Northern Colorado in a press release. "The size of the group is of major importance because we can get a lot of information about the virus, the vaccine and how they interact."
The vaccine was developed by Oxford University and pharmaceutical company AstraZeneca.
Unlike traditional vaccines, which expose someone to a small amount of virus, this vaccine candidate will be injected as an inactive cold virus – adenovirus – combined with a protein that is seen on the outside of the SARS-CoV-2 coronavirus. The protein is a crucial element that allows the coronavirus to infect a person.
If the vaccine works as intended, a person's body will develop an immunity to the protein, as it will not recognize the protein as being familiar. Then, when the person is exposed to the new coronavirus in the community, that person will already have the ability to attack the virus and prevent infection.
The biggest concern regarding the vaccine is whether or not it will cause enough resistance to fight off the virus.
On a national level, more than 30,000 people will be participating in the trial. Once participants are determined, they will be randomized to receive either the vaccine or a placebo. They will then be monitored for up to two years to draw a strong consensus about the vaccine's safety and its ability to help fight off the virus.
Enter your number to get our free mobile app
How to Make a No-Sew Face Mask From Leggings