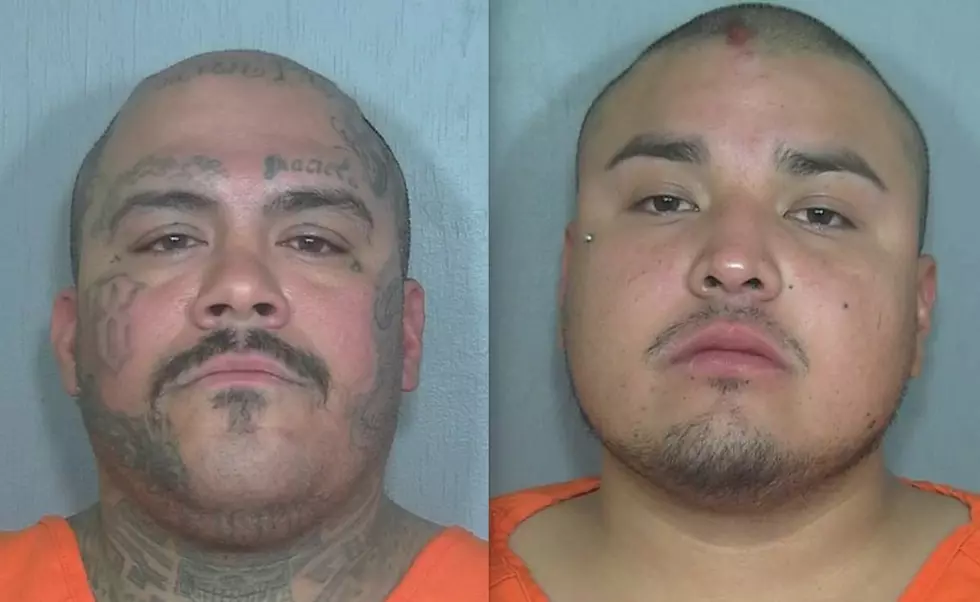 Two Alleged Gang Members Arrested After Greeley Burglary, Assault
Weld County Sheriff's Office
Greeley Police arrested two men tracked as gang members following reports that a man was assaulted and robbed of his phone on Monday (Jan. 25).
According to the Greeley Tribune, police responded to a report of a burglary in progress in the 1000 block of B Street at about 12:45 a.m. on Monday; Adrian Romero, 33, and Jose Tovar-Jimenez, 25, exited the home and were arrested on suspicion of first-degree burglary, assault, criminal mischief and theft.
Officials said Romero and Tovar-Jimenez assaulted a man who was inside the home and took his phone before attempting to flee the scene.
Online arrest records show Tovar-Jimenez was booked into the Weld County Jail four times in 2020 - twice on warrants for failing to appear in court, once on traffic charges and once on a DUI charge and warrants, the Greeley Tribune says.
The Weld District Attorney's Office has until 3:30 p.m. on Wednesday (Jan. 27) to file formal charges against Romero and Tovar-Jimenez.
Enter your number to get our free mobile app
6 Infamous Inmates of Colorado's Supermax Prison