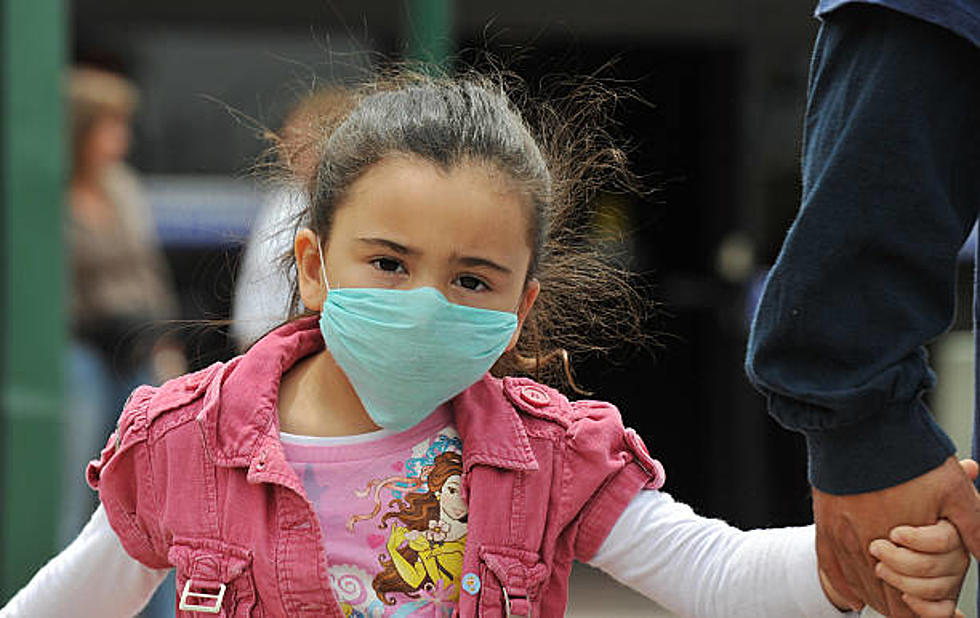 Thompson School District Issues Mandatory Mask Requirement
AFP via Getty Images
The Thompson School District approved a new mask mandate on Wednesday night (Aug. 18), and will now require pre-K to eighth-grade students, staff and visitors to wear masks at all times while inside school buildings.
The Thompson School District posted a notice to their official district website on Thursday (Aug. 19), informing the Thompson community about their decision to reinstate a mask mandate.
"Over the past several weeks, Board members and district staff have received feedback from many families and community members regarding face mask usage within our schools, the notice reads.
"At the same time, district staff have continued to partner with officials at the Larimer County Department of Health and Environment to monitor data and the impact of the pandemic within the community."
As per the notice, factors that led to the district board's ultimate decision to issue the mask mandate include the rising number of positive COVID-19 cases within the community, the fact that many young students in the district are not yet eligible to receive the COVID-19 vaccine (only students ages 12 and over are eligible for the vaccine), and the belief that the mask mandate will help keep students in school.
The mask mandate will go into effect at the start of the school day on Monday, Aug. 23.
As the Thompson School Board of Education met on Wednesday to discuss whether or not a mask mandate would be implemented in district schools, several people gathered outside the Thompson School District administration building to protest and counter-protest the potential - now instated - mask mandate.
The district board reportedly took hours of input before reaching a final decision at about 10:30 p.m. Wednesday night.
According to the Loveland Reporter-Herald, those who opposed a mask mandate outnumbered those who favored one, but both were represented during the public comment portion of the board meeting.
Both the board meeting room and a second room to accommodate the overflow of people present at the meeting were filled to capacity; even so, over a hundred remained outside, listening to everything being said in the building through a set of loudspeakers put together by the organizers of the protest.
As the loud speakers would relay what was being said in the board room, the crowd of protesters outside reportedly cheered when a speaker expressed an anti-mask sentiment and booed if somebody spoke in favor of the mandate.
The mandate is open to modification as deemed necessary or appropriate.
Additionally, board members will receive regular updates from staff regarding relevant COVID-19 data, as well as other information from county health partners.
To read the Thompson School District's full statement regarding the new mask mandate, click here. 
Fort Collins High Schools' Notable Alumni
UP NEXT: 5 Notable Graduates from Loveland