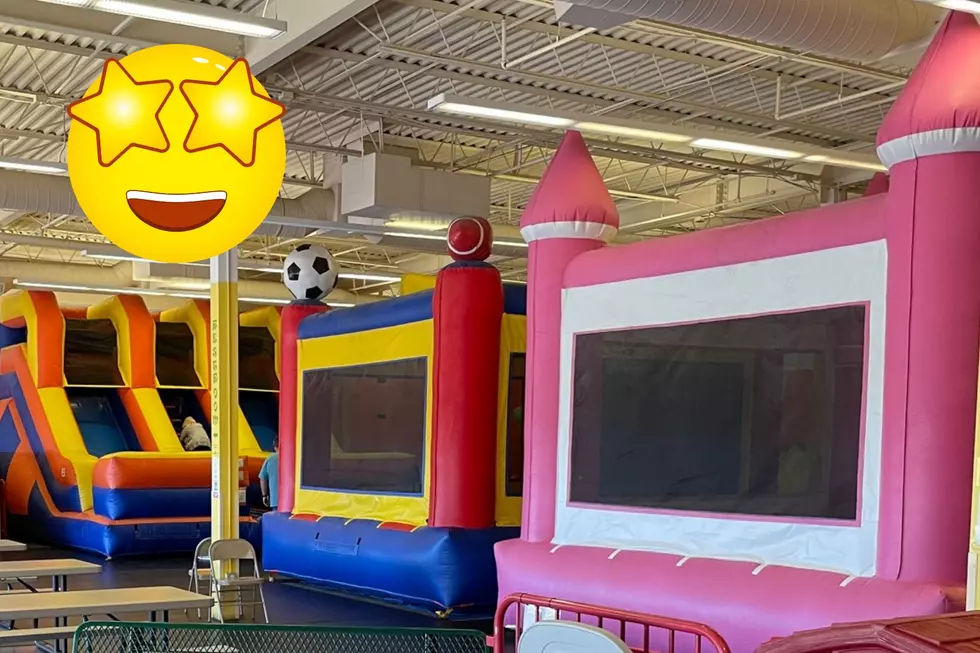 This Bounce House Paradise In Colorado Is So Much Fun. Ever Been?
Big Rob TSM / Canva
Colorado is home to many amazing family fun activities, but have you ever been to this awesome inflatable bounce house paradise? Kids and families absolutely love it.
Inflatable Jumpy Castle Paradise In Colorado
I grew up in different suburbs of Denver and my dad would always take my younger brother and me out on adventures all over the city looking for fun. Amazing, that even on a budget, we always managed to find cool stuff to do. I don't think we found any cool inflatable places though...In fact, I think the most experience I had with inflatables was at the skating rink I grew up going to. They had this huge jumpy castle called the "Moonwalk" that they'd set up from time to time, but that has nothing on this bouncy house heaven I'm talking about.
Bounce Houses In Colorado
Jumpin', which has been a mainstay at the Promenade Shops at Centerra for many years, is full of bouncing fun for kiddos of all ages. I took my daughters there when they were little at their original location at the Promenade Shops, and even did a couple of their birthday parties there, we always had a blast. My son and I were in the area last weekend and so I took it upon myself to introduce him to this bouncing good time and he absolutely loved it.
This Inflatable Paradise In Colorado Is So Much Fun. Ever Been?
Northern Colorado's bounce house King, Jumpin', is fun for kids of all ages.
Colorado's Newest Action Park Is Now Open And It's Awesome
We got to visit Colorado's newest action park and it was so much fun. These slides get some serious air!
Did You Know Colorado Has A Movie Car Museum? It's Pretty Rad
This hidden Colorado gem is one you've got to see. Rodz & Bodz Movie Car Museum is a real treat!