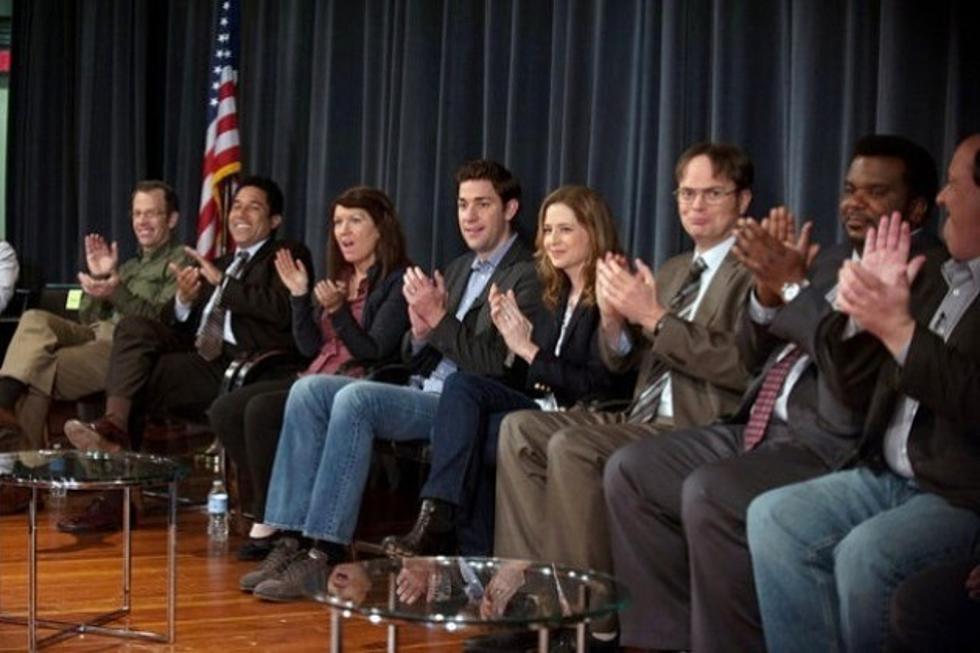 'The Office' Series Finale Gets Supersized
NBC
'The Office' fans have often had to be wary of extended episodes, which usually have the misfortune of padding existing material and diluting the results of an otherwise good episode. In this case, however, we don't think they'll mind! NBC has officially announced that the May 16 'Office' series finale will extend by 15 minutes, in addition to an hour-long retrospective. Let the 15-minute Steve Carell cameo rumors commence!
We'll be sad to say goodbye to 'The Office' when the series finally wraps up its nine seasons on May 16, but thankfully NBC has allowed us a bit more time in Dunder Mifflin's company. Via TVLine, we've learned that 'The Office' series finale will expand from an hour to an hour and 15 minutes, from 9:00-10:15 PM. NBC's 'Hannibal' will immediately follow, with limited commercial interruptions.
Steve Carell or no, 'The Office' series finale will at least have an impressive guest roster including Mindy Kaling, B.J. Novak, Rachael Harris, Dakota Johnson, Joan Cusack, Ed Begley Jr., Malcolm Barrett, Matt Jones, Andy Buckey, Mike Schur and Bobby Ray Shafer. Previous descriptions of the episode hinted that "Finale" would take place after the airing of the show's titular documentary, somewhat similar to the UK version's final episodes.
What say you? Are you happy to have an extra 15 minutes of 'The Office,' or are you ready for the series to finally say its goodbyes? How would you like to see the story end?