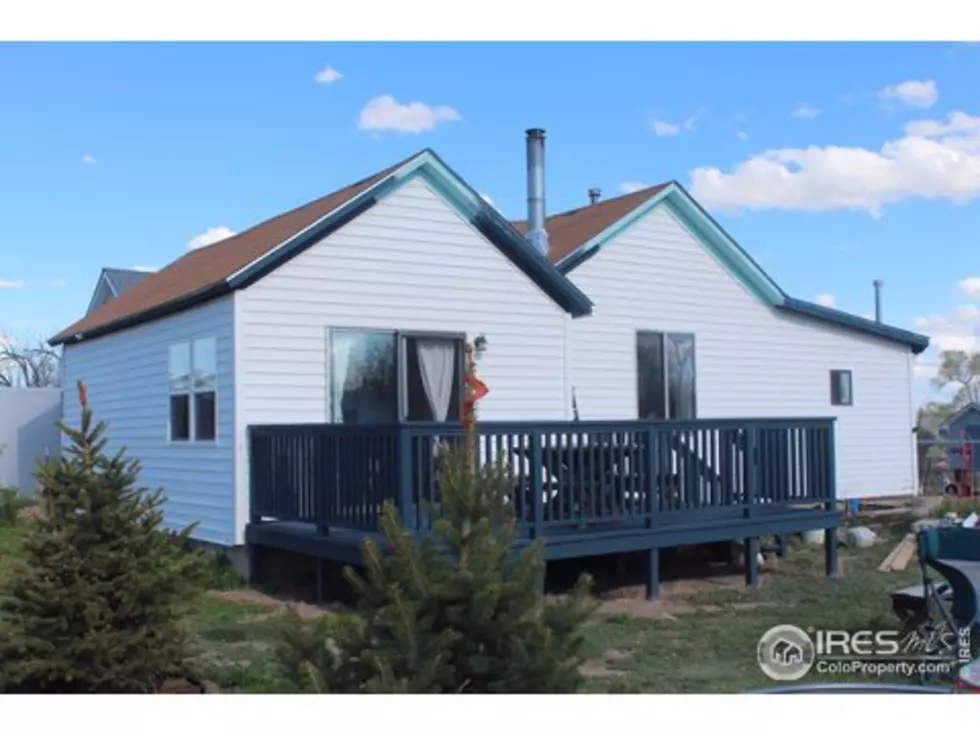 The Cheapest House Listed In Weld County
IRES/ColoradoProperty.Com
Housing in Northern Colorado has skyrocketed over the past several years but I think I might have found something to fit into most budgets....as long as you're willing to commute and live in the middle of nowhere, It's a cute little fixer upper than can fit into most budgets at $117,000.
According to Price Shark,  and excluding the manufactured homes (trailers and double wides) this lovely ranch home, which is  located in Grover, Colorado could be just the place for you.  I did the math (ok I didn't REALLY do the math, I just put numbers in a mortgage calculator) but a 30 year mortgage on this property with 20% down and an interest rate of 2.75%, your mortgage payment would be around $434.
Just think of all the money you could save with THAT kind of mortgage payment. It's 61 miles from Windsor so you'd rack up a few extra bucks in gas but if you're looking for a deal or a potential flipper.
The kicker for me is that...it's actually nicer than I thought it was going to be.
Cheapest House In Weld County
The 5 Smallest Towns in Colorado