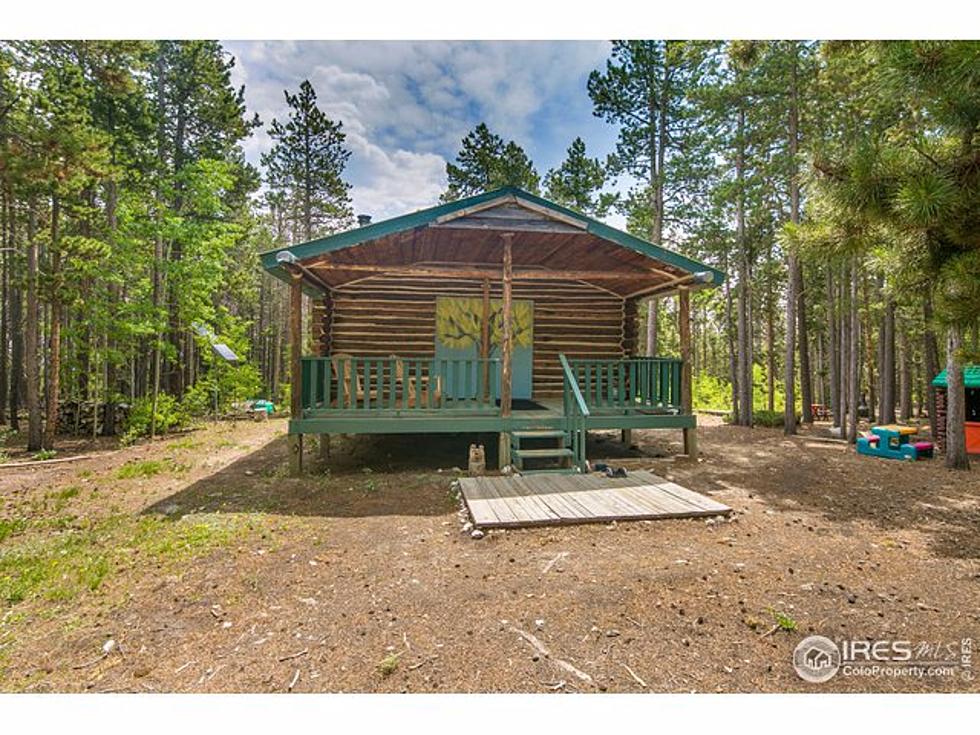 Here's What You Can Get For $200K In Larimer County
John Sweeney/IRES
Well, let's just say it's not much BUT if you're flying solo and you love being secluded and in the mountains, this could be your spot. I'm not including condos, townhouses, manufactured homes or over 55 communities. I'm simply looking at detached dwellings and single family homes...although good luck fitting a family of more than 2 (at the most) in this one.
According to John Feeney Northern Colorado Realtor,  this home on Storm Mountain Drive in Drake which has a "whopping" 475 square feet is going for $200,000 and is currently on the market.
It features 1 bed and 1 bathroom with 475 square feet BUT it sits on almost 5 acres out in Drake.
Whether you make this cozy little spot your home or a rental that you can just escape to and spend a little downtime in,  you'll have both solar and a generator AND... your own septic vault along with two composting outhouses so if your friends decide they want to come up to God's Country with you and hang out for a bit, they can conveniently bring up their RVs and be comfortable.
Yes it's extremely tiny but it's super cute on the outside (LOVE that porch) and on the inside, it's really nice and you can tell that it was well cared for.
Let's take a little tour of this spot and give me your thoughts...
5222 Storm Mountain Dr.
The 5 Smallest Towns in Colorado
9 Signs You Know You Are From Colorado