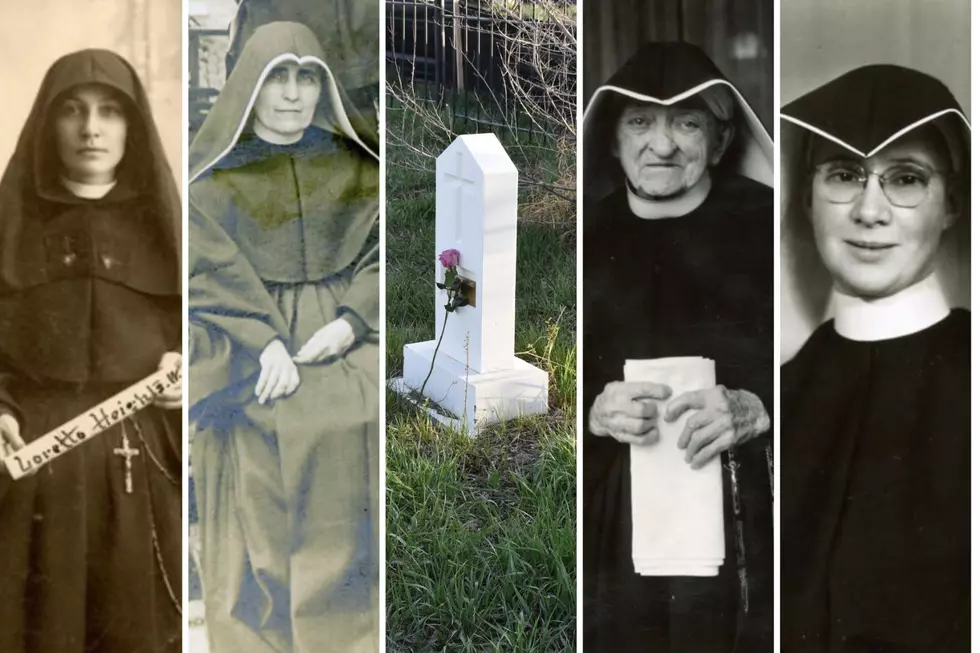 Denver Cemetery to Exhume Remains of 62 Nuns Due to Redevelopment
Loretto Community // Facebook
A redevelopment of the former Loretto Heights University Campus in southwest Denver has led to the closure of the Loretto Heights Convent Cemetery — a move that calls for exhuming the remains of 62 nuns, 9News reports.
According to the station, the project manager offered to develop around the burial ground, but the Sisters of Loretto, who Denver Catholic notes started the cemetery in 1912, decided to close it.
Now, Gary Schaaf, the Director of Cemeteries for the Archdiocese of Denver, is teaming up with forensic anthropologists to move the remains to the Mount Olivet Catholic Cemetery in Wheat Ridge, where other Sisters of Loretto rest.
"...we're acknowledging the beauty of these ladies' lives, even though many of them died more than 100 years ago," Schaff told Denver Catholic. "This is the right thing, even though it's a difficult decision, not taken lightly, but in terms of our ultimate desire to protect them in a way that honors their tremendous service."
The publication reports that, even though the remains are moving, coffins, headstones, and artifacts from the cemetery will stay on-site in a memorial garden the developer plans to build.
The Loretto Community Facebook page is documenting the move by highlighting the 62 nuns.
According to the group, the first nun laid to rest in the cemetery was Sr. Frances O'Leary, "a gifted teacher and talented writer of prose and poetry" who passed away from heart failure in 1898.
The last nun buried there was Sr. Rita Therese DuBor, a schoolteacher who died in 1969.
Colorado's Mount Vernon Cemetery Has Two Graves + Tons of History
Colorado's Mount Vernon Cemetery has only two marked graves, and while small and off the beaten path, is a significant part of the state's history.
5 Big Changes in Yellowstone's 150 Year History