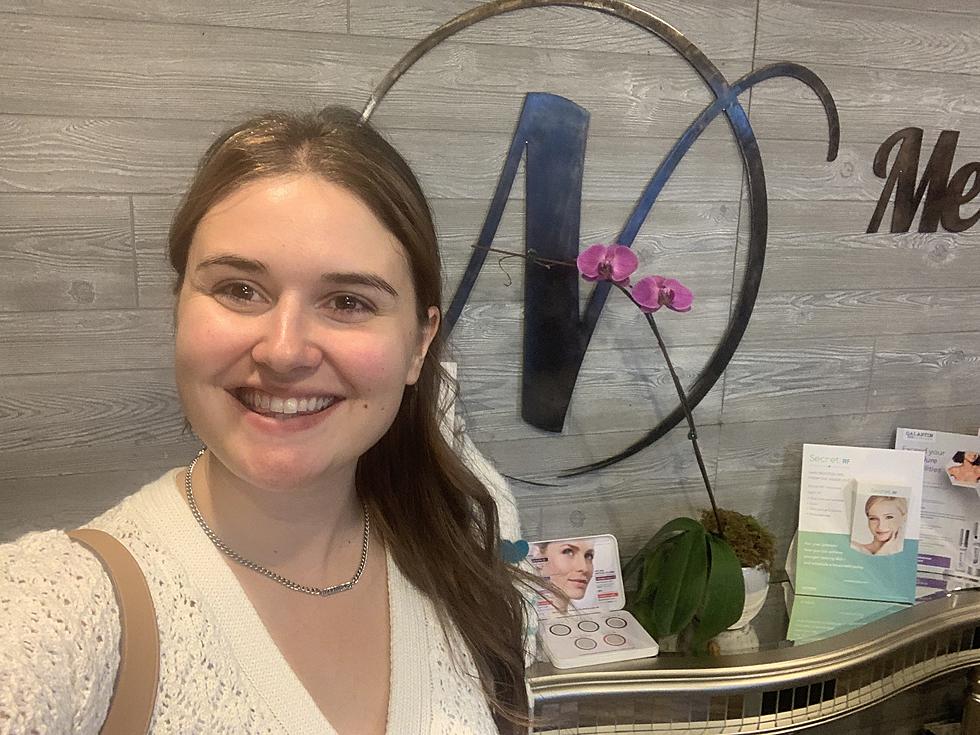 Scruggs Loves the Fresh-Face Feeling After Her First Hydrafacial at Nu-Reflections
Townsquare Media
You know how some people can feel the weather changing in their bones? I can feel it in my face.
Lately, my face has felt dry and gunky and just a little gross. Normally, I lather on the moisturizer, but that really can only do so much. I looked for a better solution, and I'm so glad I tried a hydrafacial at Nu-Reflections Med Spa.
Hydrafacials can tackle signs of aging, hyper-pigmentation and acne, and they can be personalized for your skin needs. I knew that some facials could be a little painful, but my hydrafacial absolutely wasn't. It cleansed and peeled the dry, dead skin off my face and soothed my skin with antioxidants and peptides. I love knowing that my skin can absorb my daily skincare products so much better now, too.
The whole process only took 30 minutes, and my face looked fresh and squeaky clean when we were done. This is definitely something you can schedule over your lunch hour or between commitments. In fact, I had a meeting in Fort Collins right after my appointment, and it easily fit into my busy day. Here's what I looked like when we were done:
Nu-Reflections is family-owned, and their commitment to customer service really showed in how nice the staff was and how they really listened to my skincare habits and needs. Both my skin and I really appreciated that personal attention.
Whether you're looking to pamper yourself, prepare for upcoming holiday celebrations and photos or really tackle some imperfections in your skin, I'd highly recommend Nu-Reflections' hydrafacial. Learn more and make your appointment today by visiting nrmedspa.com or calling 720-487-0029.