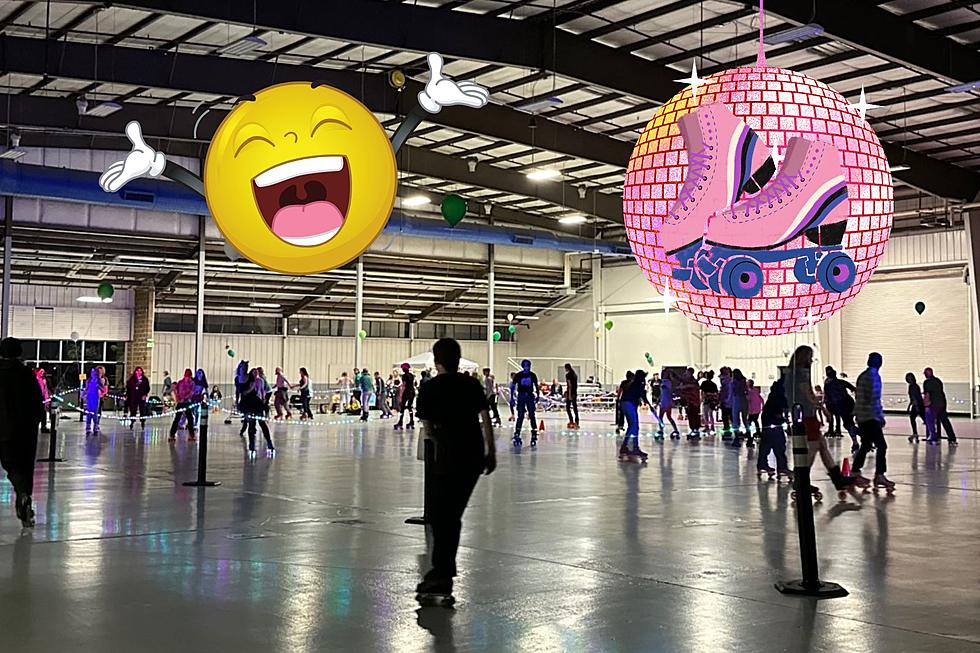 Pop-Up Skating Rink Returning In Colorado This Week. Ready To Roll?
Big Rob TSM / Canva
Colorado's newest roller skating rink is back to wrap up the week. It's a pop-up, but people can't wait to get their roll on again this week in the Northern Colorado area.
Northern Colorado Area Pop-Up Roller Skating Rink Returns
As a teenager, I was running a local roller skating rink in Thornton, Colorado, called Roller Express. The original Roller Express sadly collapsed in the blizzard of 2002. The city of Longmont was home to the "Roll-O-Rena," which opened in 1952 and closed in 2003. Since then, the closest places around the Longmont/Firestone area to skate are the famous Rollerland in Fort Collins, and Skate City on 120th and I-25. Well, the magic of skating in the Longmont/Firestone area returns once again this week.
Pop-Up Roller Skating Rink In Longmont, Colorado Opens This Weekend
Freewheel Limited, which is a local company run by two sisters (Melissa Blumenshine and Mandy Martin), launched their awesome pop-up roller skating rink back in March. This special pop-up rink was located at the Boulder County Fairgrounds and was a huge success. It was so popular that the sisters are back at it again this week, with plans to host other events as the weather gets better. While they do have rental skates on site, they do recommend bringing your own skates if you have them so that as many people who need rental skates will have access to them this week.
Times for this week's skating sessions at the Boulder County Fairgrounds are:
Thursday, April 6th will feature an open skate from 1-6 pm and an Adult Skate from 6:30-9:30 pm.
Friday, April 7th will feature three all-ages skate sessions. 1-4 pm, 4:30-7 pm, and 7:30-10 pm.
Could A Permanent Roller Skating Rink Be Coming To The Northern Colorado Area?
If the pop-up continues to be successful, the sister hopes to eventually bring back a permanent location to the Longmont/Firestone area. I believe it could work, as there just isn't enough for kids and families to do in that area. Growing up a "rink rat," and knowing how positively my home rink influenced my life, and kept me out of trouble, I think a new rink in the area would be fantastic. Get more info on Free Wheel at skatefreewheel.com.
Colorado's Newest Action Park Is Now Open And It's Awesome
We got to visit Colorado's newest action park and it was so much fun. These slides get some serious air!
This Inflatable Paradise In Colorado Is So Much Fun. Ever Been?
Northern Colorado's bounce house King, Jumpin', is fun for kids of all ages.