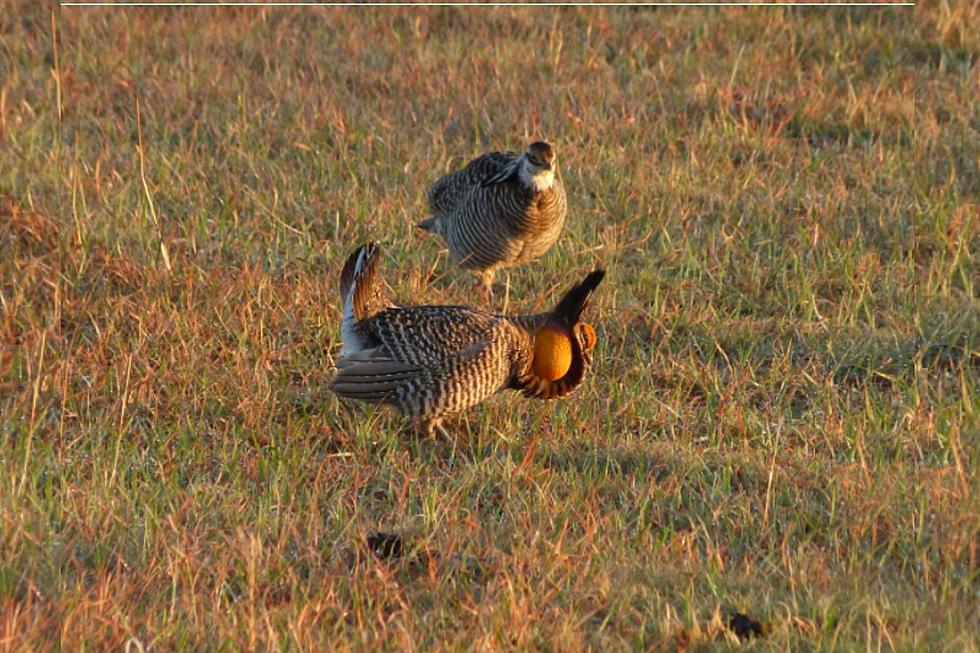 Once Endangered Greater Prairie Chickens are Now Thriving in Colorado
Wayne D. Lewis/CPW
It's amazing when species that were once endangered are able to make a comeback in Colorado. According to Colorado Parks and Wildlife, both the river otter and bald eagle populations have made successful returns to the Centennial State during recent years, and they are also taking measures to bring back the dwindling boreal toad species as well.
Greater prairie chickens are another animal that's once again flourishing in Colorado after suffering many years of a population decline. In 1973, there were less than 600 of these birds in the state, so this is very exciting news.
The birds were delisted from being endangered in Colorado in 1993, but it's taken a while to restore the population back to the level it is now. Even from the start of life, this species has it hard - the mortality rate of baby chicks is only fifty percent.
Nowadays, most of them can be found in the grasslands or sand sagebrush rangeland in the northeast corner of the state. Much of their habitat is located on private land, although they remain wild. There are tours available that offer the public up-close viewing of these loud and fascinating birds. They put on quite a show during the breeding season, which is why people are so drawn to come and watch.
These birds are pretty similar to domesticated chickens as far as shape and size go. Their appearance, however, is very different. Both male and female greater prairie chickens have beautiful bold brown and white striped feathers. The males can be identified by their distinct, yellow eyebrows and brightly-colored air sacs on their throats. CPW explains the interesting sound that they make as the noise that happens when you blow across the top of a soda bottle.
In addition to having a thriving population in Colorado, greater prairie chickens are also doing very well in Nebraska, part of Kansas, and regions of South Dakota.
Colorado Wildlife: 25 Amazing Wildlife Photos You Captured in 2021
The Centennial State has no shortage of stunning wildlife, from moose to elk to otters and more. We asked you to send in the wildlife pictures you took this year. Read on to see your best Colorado wildlife photos from 2021.