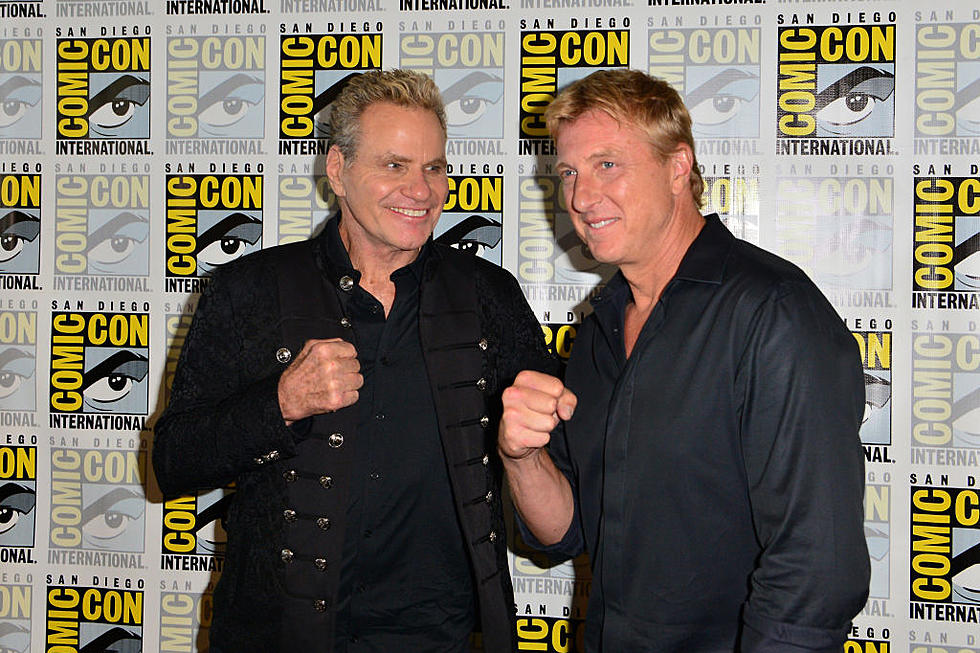 Heads Up, Elijah Wood and the Stars of Cobra Kai Are Coming to Colorado!
Getty Images
A few big stars are coming to Colorado and you don't want to miss seeing them in person!
This year's Fan Expo is taking place in Denver, Colorado from July 1-3, and will bring in tons of family-friendly attractions and some of today's biggest celebrities.
Meet the Stars at the Fan Expo | Denver, Colorado
Cobra Kai is the tv spinoff of the iconic Karate Kid movie and is currently in its 4th season. Fans of the show have propelled it to become one of today's most popular television series, and the 5th season is reported to arrive late this year.
With so much love surrounding the show, there's sure to be PLENTY of excited fans lining up to see some of the main cast members of Cobra Kai at the Fan Expo.
---
---
Appearing for all three days of the expo will be cast members William Zabka, Martin Kove, Peyton List and Jacob Bertrand!
But wait, there's more!
Those who are fans of the Lord of the Rings trilogy will also be excited to learn that several stars of the movie will also appear at the expo on Saturday and Sunday.
Cast members scheduled to appear include Elijah Wood, Sean Astin, Billy Boyd, and Dominic Monaghan!
Retail Therapy at the Fan Expo | Denver, Colorado
Of course, for the ultimate Fan Expo, you have to go big or go home! There'll be over 400,000 square feet full of vendors which is sure to give you the ultimate shopping experience.
Workshops and Seminars at the Fan Expo | Denver, Colorado
For those who want to soak up some knowledge, there will also be tons of panels, workshops, and seminars.
The best part? It's all included with your admission.
Yep! Everything from hands-on workshops, fan club presentations, and even celebrity Q&As.
Don't forget to mark your calendars!
Grand Junction Colorado Tells Us About Fun Random Celebrity Encounters
Have you ever met a celebrity or someone famous? Scroll through some of Grand Junction's random celebrity encounters here.
Grand Junction's Top 25 Picks for Well Known Local Celebrities
Roll out the red carpet if you run into Speedo Man, Tater, or the Dragon Lady at Zen Garden. We asked our audience to point out some of the most well-known local celebrities in Grand Junction. Here are your Top 25 answers (with some repeats).
11 Celebrities You May Not Know Are From Colorado
When you think of celebrities, you typically relate them to places like Los Angeles or New York. However, there are quite a few celebrities that are from right here in
Colorado
that you may not know about.