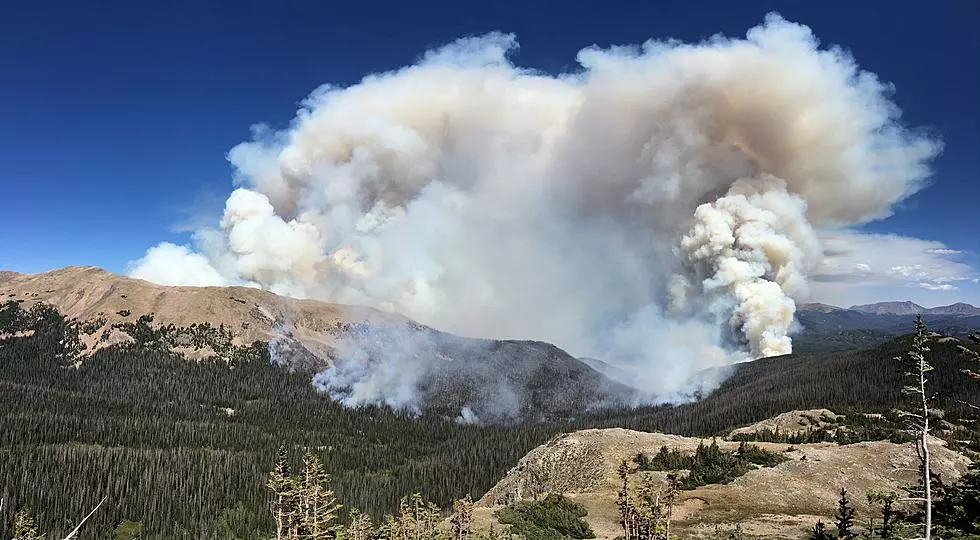 Northern Colorado's Drinking Water Threatened By 2020 Fire Damage
Matt Schilz/TSM
While Cameron Peak Fire and East Troublesome Fire are now mostly contained, and evacuees have been able to return home, we're not out of the woods yet. 
In fact, some of the worst damage could be coming in 2021 with the threat of severe floods, like those that happened in 2013 after the High Park Fire in 2012.
'Colorado's record wildfires threaten Northern Colorado's drinking water,' Next host and 9NEWS anchor Kyle Clark shared on Instagram. 'Erosion mitigation is urgently needed before spring and summer rains bring hillsides down into rivers and reservoirs.'
Community Foundation of Northern Colorado has started the NoCoFires Fund, to support erosion control efforts in order to prevent severe flooding.
'In the wake of the recent wildfires, experts believe that the greatest damage to the affected watersheds will occur over the next 10 precipitation events, and the most crucial preventative efforts must happen by July 4, 2021,' Community Foundation of Northern Colorado said.
Clark shared a donation link here.
Enter your number to get our free mobile app
How The 2020 Cameron Peak Fire Has Grown