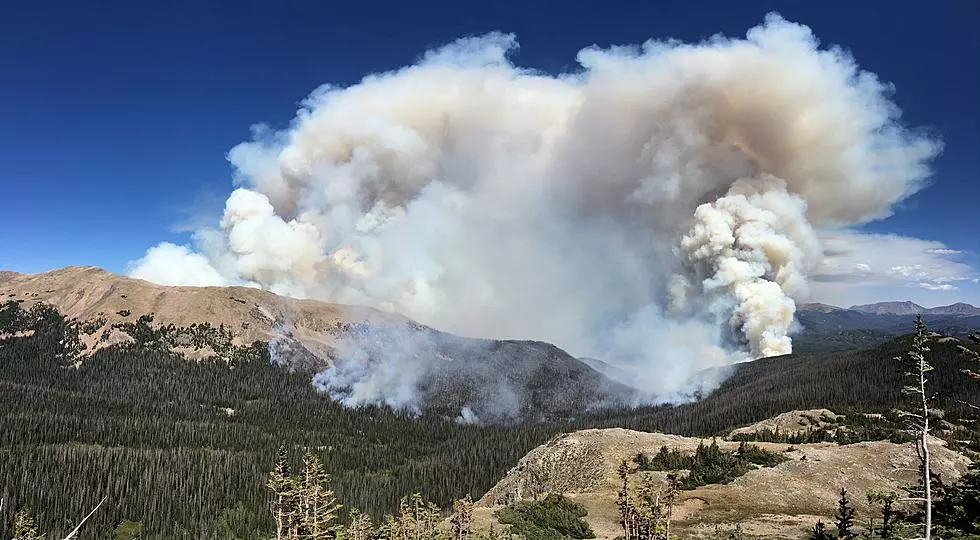 How the Cameron Peak Fire Will Impact Fort Collins Water This Spring
Matt Schilz/TSM
Last year, several of Northern Colorado's residents faced tragedy as the Cameron Peak Fire threatened their homes and livelihoods. However, while the fire was damaging to our community and our air quality, it also affected our water supply.
How does this happen? When the fire threatens the Fort Collins watershed, city officials may not be able to get clean water to its residents. Ash and debris may clog and contaminate the Poudre River, a main source of our water here in the city. IBloomberg Law stated in 2020, 
This raging wildfire season and extreme drought, exacerbated by climate change and compounding the damage from previous record-breaking wildfire years, could pose a years-long threat to water supplies throughout the West.

 
So, with Spring here...how's our water doing?
The City of Fort Collins says on their website that despite these challenges and the expectation of a season of heavy rainfall, they're working as hard as they can to make sure all residents have clean water. The City has water quality meters installed to let them know of any pollution before the water reaches their treatment facility, however the effects may last longer than normal. The City says: 
Due to the severity of the burn area in the Cache la Poudre River and Big Thompson watersheds, the impacts to the watershed and river quality are expected to be long-term.
The City is working on several solutions to this issue, but one of the main things you can do to help is to water your water intake: don't leave the faucets running for too long, shorten your showers, and head to your local pool this summer instead of running through the sprinklers.
All 25 Breweries of Fort Collins