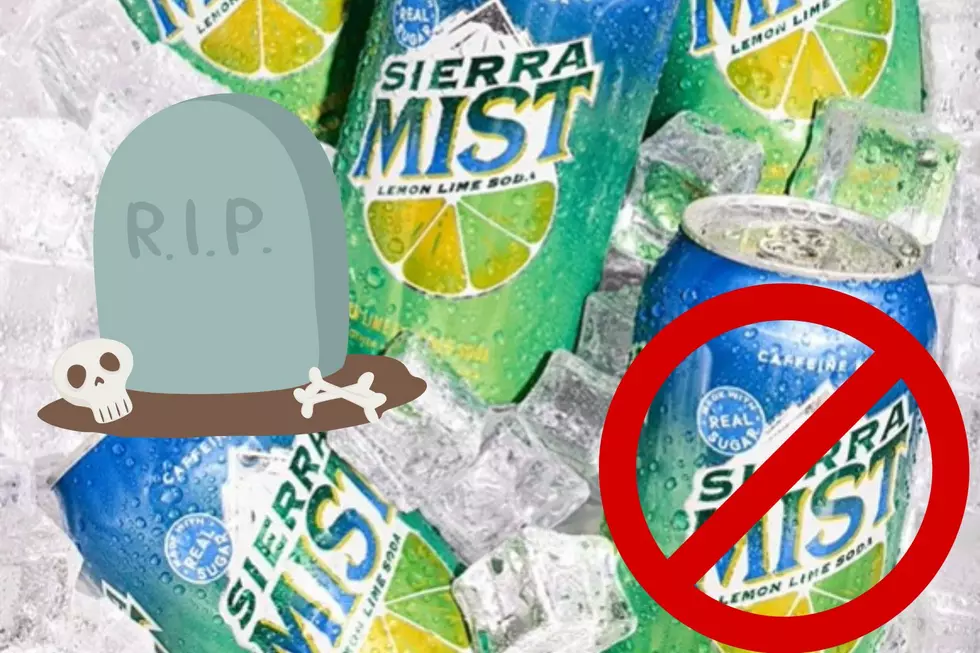 No More Sierra Mist Soda In Colorado? Pepsi Dumps It
Sierra Mist Instagram / Canva
After over 20 years in Colorado and across the world, you're no longer to be able to purchase Sierra Mist soda as Pepsi has officially canceled the Sprite rival.
No More Sierra Mist In Colorado
There have been, and continue to be, many great and famous rivalries around the U.S. Be it McDonald's vs. Burger King or Wendy's. Coors vs. Budweiser. Nike vs. Reebok. Playstation vs. X-Box. Or even WWE vs. AEW for my fellow wrestling geeks, the list goes on and on... But one of the biggest of them all will always be Coke vs. Pepsi. Dating back to the early 1900s, this long-standing rivalry is probably the biggest, most public one in history. That rivalry continues in 2023 as Coke has forced Pepsi to make a huge change with one of its longer-standing brands.
Pepsi Says Goodbye To Sierra Mist
One of Coke's biggest-selling products outside of Coca-Cola itself is undoubtedly Sprite. Pepsi has tried multiple times to compete with that tasty lemon-lime-tasting beverage. In the '80s and early '90s, there was "Lemon-Lime Slice," which then morphed into "Storm," before finally transitioning into what we know today as Sierra Mist. This version of Pepsi's lemon-lime soda option was the longest-tenured as it lasted from 1999 until 2023. Yes sadly, much like its lemon-lime-flavored predecessors before it, Sierra Mist is no more.
 Pepsi Replaces Discontinued Sierra Mist With Starry
Introducing Sierra Mist's predecessor, "Starry," which is described as a lemon-lime soda with a bite. The new soda became available in stores all over Colorado this week. PepsiCo North America's Danielle Barbaro said in a press release about Starry:
With STARRY, we were able to create a game-changing recipe with the perfect balance of lemon-lime flavor and sweetness compared to the competition.
You'll begin to see the new soda on TV and different product placement all over sports etc. in the coming months according to the press release. I'm a Pepsi guy, so I cannot wait to try this tasty new beverage. Zero sugar, clear beverages are my friend so I'm happy to let you know that Starry is available in regular and in a "Zero Sugar" version. RIP Sierra Mist, and welcome to the party, Starry.
25 Types of Drivers You'll Encounter in Colorado
You'll encounter all kinds of drivers on Colorado roads – here are 25 of them.
Funny + Obscene Banned Colorado License Plates Will Make You Giggle
Road rage is bad enough. Imagine if you had to pull up behind a car with a license plate insulting you. Luckily, the state of Colorado has banned some of these license plates to make the roads a happier place.